Wind, rain and snow to continue to barrage the Pacific Northwest

AccuWeather
6 days ago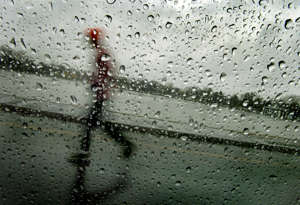 © Karl Gehring/The Denver Post/Getty Images
Following a damp and dreary end to the week, a brief period of drier weather is in store for some of the Northwest before the next storm barrels in.
November is the wettest month on average in the main population centers across the Pacific Northwest, according to AccuWeather Meteorologist Max Vido.
"This is primarily driven by a more active jet stream across the North Pacific Ocean, bringing frequent storms to the region," he said.
The jet stream is a high-speed river of air at the level where jets cruise.
Redding, California, has received over an inch of rain in the past few days, while both Portland, Oregon, and Seattle, Washington, have neared the 1-inch mark.
Areas farther inland such as Sacramento; Spokane, Washington; and Boise, Idaho, had rainfall totals nearer to one-third of an inch.
"We will see a pattern setting up over the weekend and into this upcoming week with several waves of storms expected to unleash rain, wind and mountain snow across the Pacific Northwest," Vido said.
The next storm is expected to approach on Saturday, bringing afternoon rain showers to coastal areas around Portland, Oregon, and northward.
"Sunday night into Monday, the first of several storms this week will move onshore, supporting persistent rain and gusty coastal winds," Vido said.
On Monday, wet and windy weather is expected to overspread the region. On-and-off showers will plague the San Francisco Bay Area, while precipitation inches through Idaho and Montana.
"[This] will coincide with lowering snow levels throughout the region as plowable snow falls throughout the Cascades and Bitterroot Mountains," Vido said.
"Some snow could even fall as far south as the northern Sierras in California."
Even as this particular system moves inland and weakens through Tuesday, the next barrage is not far behind.
"Through the end of the week, rounds of rain and snow will lead to poor travel conditions and delays," Vido said.