Ugandan musician Ziggy Wine is dead

Tuko
06/08/2019
Ugandan musician Michael Kalinda popularly known by his stage name Ziggy Wine has died following alleged attack by yet to be identified assailants.
Reports reaching TUKO.co.ke on Monday, August 5, morning indicated Kalinda succumbed to his injuries at Mulago Hospital where he was admitted on Sunday evening.
"Our friend Ziggy Wine could not make it. He passed on last night, succumbing to injuries sustained after a horrendous encounter with kidnap and torture.
Very painful! He joins other countless Ugandans. As we mourn him, we resolve to work even harder to end this. Rest well brother," the MP tweeted on Monday as he mourned his friend and supporter.
The deceased who was a member of the Firebase Crew owned by Bobi Wine was reportedly abducted by unknown people on his way to the recording studios in Kamwokya on July 21, 2019.
Related slideshow: Musicians who met an untimely death (provided by photo services)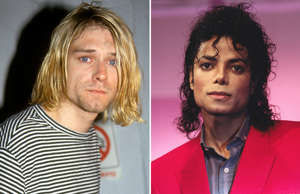 He was later found dumped at Mulago in bad shape and with his left eye plucked out and two fingers chopped off.
"My friend Ziggy Wine, fellow artiste and People Power comrade was kidnapped only to be found three days back tortured beyond recognition, left eye plucked out, two fingers cut off, belongings taken and left for dead," Wine said.
Besides being an upcoming musician, Ziggy Wine was a blogger.