Metal detectorist 'ecstatic' after find on farm turns out to be ultra-rare Roman coin fetching £552,000 at auction

The Independent
09/06/2019
© Provided by Independent Digital News & Media Limited
A rare gold Roman coin found on a British farm has been sold for a record-breaking £552,000.
The 4.31g gold coin of the usurper-emperor Allectus sold for more than five times its maximum estimate - becoming one of the most expensive Roman coins in the world.
Allectus has been called the first Brexiteer for his attempt to take Britain out of the Roman Empire.
The coin, which is no bigger than a penny, was found by a metal detectorist next to a Roman road in a farm near Dover, Kent.
One side depicts Allectus, while the other shows two captives kneeling at the feet of Apollo.
Related slideshow: Incredible stories of lost treasure and where you could find it (Provided by Photo Services)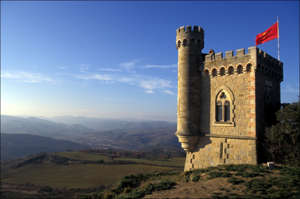 It is now the most expensive British-minted Roman coin ever to be sold at auction.
Emperor Allectus was a finance minister who ran the empire after murdering his predecessor in 293AD - three years before he died in battle.
The man who found the coin while out with his brother in March thought it might be a fake at first as it was in such good condition.
The man, who wished to remain anonymous, said: "I cannot believe it, we are ecstatic. We expected it to sell for a little over estimate, but not five times.
"We are sharing the money with the farmer, who is also thrilled."
Related slideshow: Hidden treasures found! (Provided by Photo Services)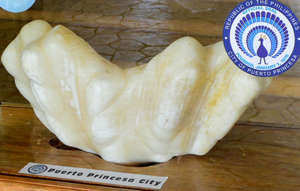 It was sold by Dix Noonan Webb, a Mayfair-based international coin, medal, banknote and jewellery specialist.
Christopher Webb, director and head of the auction house's coin department, said: "I am delighted with the phenomenal price achieved in today's sale.
"This is the most expensive coin that we have ever sold.
"As well as being one of the world's most expensive Roman coins, it is the most money ever paid for one of Allectus."
There was fierce competition in the room, and on the internet and telephone, before the coin, one of only 24 aurei of Allectus known worldwide, was bought by a private collector over the phone.
Allectus was the finance minister for the emperor Carausius who controlled both Britain and Gaul, which is now France and neighbouring countries such as Belgium and Luxembourg.
The coins showing Allectus would only have been legal tender during his three years in power.
The town of Deal in Kent has long been presumed to be the place where the invading Romans, led by Julius Caesar, first landed in Britain, in 55BC.
However, archaeologists in 2017 argued that there was new evidence to show they had actually arrived at Pegwell Bay on the Kentish coast
The Romans' name for Dover was Dubris and the most distinct reminder of their presence in the town is the Roman Painted House.