When Anil Kapoor said no to Chandni as he didn't want to sit in a wheelchair

India Today
2018-08-10
It's been almost three decades since Yash Chopra's Chandni hit the screens, and so many years later, the film is still counted among the best in Indian cinema. From Sridevi's stellar performance to the intriguing story to Rishi Kapoor's act, everything about Chandni has fascinated fans for decades. But not many know that Anil Kapoor was the first choice to play Sridevi's on-screen lover in Chandni.
© Provided by India Today Anil and Sridevi already had a huge hit like Mr India to their credit, and filmmakers were keen to cast them together. Yash Chopra decided to do the same, but was turned down by Anil Kapoor.
The 61-year-old actor in an interview to a leading daily revealed that he refused Chandni because "I didn't want to sit in a wheelchair."
"I was just not in a frame of mind to sit in a wheelchair through an entire film. I was, in fact, one of the first people to call Yashji and tell him, 'Picture hit hai!' He couldn't believe it. I had done two films [Mashaal, Vijay] with him, and both hadn't done well," he told the daily.
Recommended: Stars who turned down iconic roles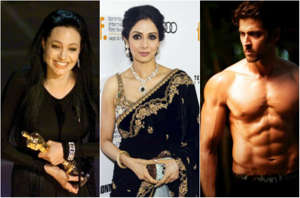 However, the decision wasn't exactly whimsical. Anil had a major accident which left him bedridden for two months some time before he was offered the film, and he was in no mood to relive it through the film.
"I'd had an accident, and was bedridden, nursing my leg, for two-and-half months. It was a turning point in my life. I was running fast, but going nowhere. I just wanted films, one after other - doing films that I didn't care much for," he added.
He explained how the accident changed his perspective on films.
Also watch: Shah Rukh calls Anil Kapoor his 'Fanney Khan'
(Video provided by Dailymotion)
More from India Today

India Today