Will Smith parties with Akshay Kumar at his home in Mumbai, see pic

The Indian Express
2016-08-29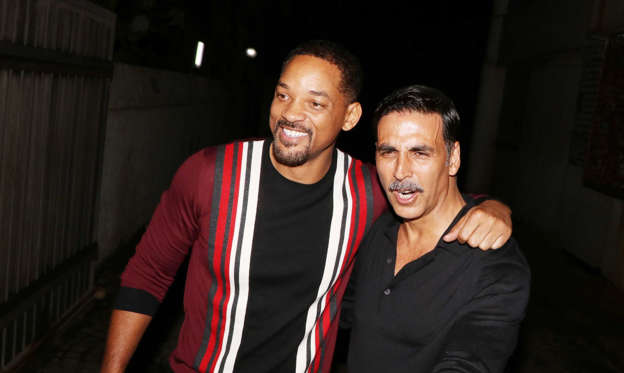 Will Smith and Akshay Kumar
© Varinder Chawla
Guess who's in town? Will Smith. And guess whose special guest was he yesterday night? None other than the actor with the Midas touch, Akshay Kumar.
At a special bash hosted by Akshay at his residence to celebrate his super successful year (Akshay delivered three Rs 100-crore hits in 2016 — "Airlift," "Housefull 3" and "Rustom"), Will Smith was seen partying hard with host Kumar, wife Twinkle and other Bollywood denizens.
Among those who made it to the bash were Varun Dhawan, Ranbir Kapoor, Karan Johar, Rohit Dhawan, Jacqueline Fernandez, Shraddha Kapoor, Alia Bhatt, Arjun Kapoor and Sonakshi Sinha among others.
Says a source, "Akshay played the perfect host by taking care of everyone's comfort. Will also tingled his taste buds by savouring some Indian delicacies prepared at Akshay's place. Akshay also introduced Will to all other important guests who were present at the bash. Will looked very happy and met and greeted everyone with warmth. He also clicked pictures with the guests."
Akshay later posed with Will Smith for photojournalists present to cover the bash. And the "Men In Black" star looked delighted to be in Khiladi Kumar's company.
The party which started at close to 9 pm spilled into midnight as stars let their hair down. Arjun and Sonakshi, rumoured former couple, we hear, were cordial to each other and were even seen posing in a group picture but at either extremes.
This year has been an exceptional year for Akshay with all his three releases hitting the bull's eye. "Rustom," despite clashing with Hrithik Roshan's "Mohenjo Daro," did a roaring business at the box-office. Hrithik wasn't spotted at the party despite him and Akshay residing in the same building. Perhaps he dropped in later by which time we had signed out. Or may be the Greek God is perhaps not in town.
The Hollywood star managed to quietly sneak into the city. The last time he was in the country, Bollywood laid out a red carpet for him. While it is not clear yet how long Will is in town for, we would love to see a collaboration between Will and Akshay. Now that would be a real casting coup.
Recommended: Bollywood & Hollywood stars in one frame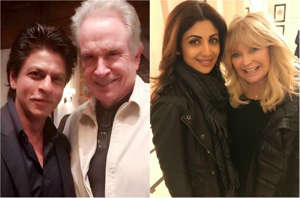 More from The Indian Express Entertainment

The Indian Express