Priyanka Chopra: Growing up, I was bullied and called names for being dark

India Today
2018-10-10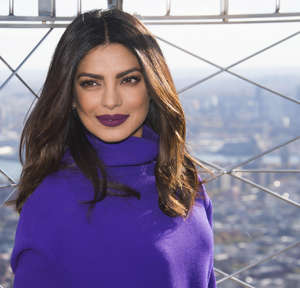 From a 'desi girl' to global domination, Priyanka Chopra has come a long way since she started her acting career. Despite being a global icon now, she has her share of insecurities and fears.
Priyanka, who is on the October issue of Cosmopolitan India, opened up about her moments of self-doubt in her interview with the magazine. "Look, I'm not a superhero. It's not like I don't have insecurities or fears. Of course, I do. I get frustrated, I get overwhelmed, I get upset," she said.
Talking about how she deals with these feelings, she said, "For centuries, women have been told that they can't handle everything. But these are just boxes that we are put into. When I was growing up, I learned that if you want something, you can't just demand it, you have to command it. So when I get insecure or nervous, I say to myself, 'When you walk out the door, your confidence is the best thing you're going to wear'. Because if you have confidence in yourself, then the world believes you are a confident person."
Priyanka revealed that she grew up with major self-esteem issues, but confidence has helped her conquer it all. "Not everyone knows this, but I had self-esteem issues when I was growing up-I was dark, and you know how in India, when you're dark, you're not considered pretty. So I was bullied and called names, and that made me extremely conscious," she said.
"The only thing that has helped me win in life is my confidence. And that comes from teaching myself that when I walk into a room I will not be less than anyone else. It doesn't matter how I look, it doesn't matter what I do, it's the way I carry myself. And that, I think, anyone can teach themselves," Priyanka added.
RELATED: Nick Jonas and Priyanka Chopra: A Timeline of Their Relationship