Funded by fans: Crowd-sourced movies

Photos
2016-03-10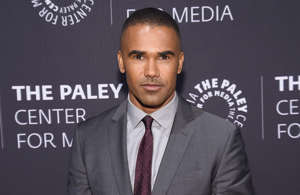 On March 18, 2016, Shemar Moore's crowd-sourced film, "The Bounce Back," will hit theaters. The romantic comedy film raised $637,893 via its campaign on Indiegogo, above it's target goal of $500,000. Let's take a look at other movies that were financed via crowd sourcing.

Veronica Mars (2014)
Goal: $2,000,000
Raised: $5,702,153
Platform: Kickstarter
Genre: Mystery comedy
Starring: Kristen Bell, Jason Dohring, Enrico Colantoni
Summary: The film tells the story about Veronica Mars (Bell) who moves to New York City, where she meets her ex-boyfriend Logan Echolls. When Mars discovers that Echolls, who is a Lieutenant in the United States Navy, has been accused of murdering his girlfriend Carrie Bishop, she decides to help him out.
This mystery comedy film, produced and directed by Rob Thomas, is based on Thomas' television series of the same name that stars Kristen Bell. When the series' got cancelled Thomas wrote a feature film script, but Warner Bros. decided not to fund the project at that time. In March 2013, Thomas and Bell launched a fundraising campaign to produce the film through Kickstarter. On the first day they broke the record as the fastest project to reach $1 million and soon it became the largest successful film project on Kickstarter. On its final campaign day, the project broke the record for the most backers, 91,585, on a single Kickstarter project. 
Wish I Was Here (2014)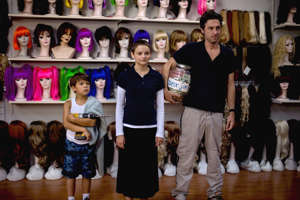 Goal: $2,000,000
Raised: $3,105,473
Platform: Kickstarter
Genre: Comedy drama
Starring: Zach Braff, Joey King, Pierce Gagnon
Summary: The film is about a father of two, a husband and a struggling actor, who is stuck between his career and his family problems.
After getting inspired by the successful crowdfunding of "Veronica Mars," Braff decided to raise $2 million through a Kickstarter campaign. The movie was backed by over 46,000 fans with pledges ranging from $10 (for a weekly production diary and a copy of the script) to $10,000 (for a role). However, critics subsequently questioned as to why the former star of the successful, long-running sitcom "Scrubs" went to his fans for money to make the film and some even called his attempt a publicity stunt.
The Canyons (2013)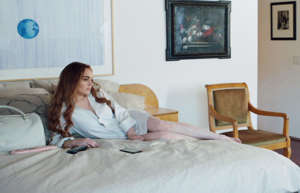 Goal: $100,000
Raised: $159,015
Platform: Kickstarter
Genre: Drama thriller
Starring: Lindsay Lohan, James Deen, Nolan Gerard Funk
Summary: The film tells the story of a young movie producer Christian (Deen), who discovers a secret affair between his actress girlfriend, Tara (Lohan), and an actor from her past. After finding about the affair, Christian turns violent and begins with his cruel mind games.
After failing to raise enough money for a film featuring troubled actress Lindsay Lohan and porn star James Deen, director Paul Schrader, writer Bret Easton Ellis and producer Braxton Pope turned to Kickstarter to raise money for the making of the film. However, the film not only fared poorly at the box office but also was rejected by the Sundance Film Festival and by the South by Southwest (SXSW) festival.
Da Sweet Blood of Jesus (2014)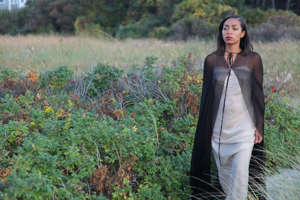 Goal: $1,250,000
Raised: $1,418,910
Platform: Kickstarter
Genre: Comedy, Romance, Thriller
Starring: Stephen Tyrone Williams, Zaraah Abrahams, Rami Malek
Summary: The film directed by Spike Lee tells the story about a rich anthropologist, who after being killed by an ancient African dagger, turns into a vampire.
Explaining his reason behind turning to Kickstarter to fund the film, director Spike Lee said: "...because I wanted to make this film but I knew no studio was going to make this film. It wasn't going to happen. I'm not saying that's a bad thing, but I'm just a realist and I wasn't going to spend a year knocking on doors and stuff like that."
Super Troopers 2 (Upcoming film)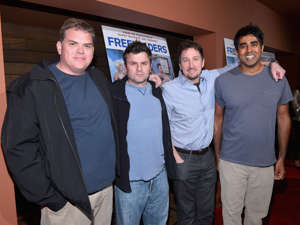 Goal: $2,000,000
Raised: $4,569,255
Platform: Indiegogo
Genre: Crime comedy
Starring: Brian Cox, Marisa Coughlan, Jay Chandrasekhar
Summary: An upcoming film directed by Jay Chandrasekhar, which is a sequel to the 2001 film "Super Troopers." 
After Fox Searchlight agreed to release the sequel if it achieves a $2 million goal, Kevin Heffernan, Steve Lemme, Paul Soter, Jay Chandrasekhar, and Erik Stolhanske conducted a fundraising campaign on Indiegogo. The perks offered in return were a producer title for $10,000, a speaking actor role for $10,000, a trip to the ballpark with the main actors for $15,000 and the patrol car to be used in the filming for $35,000. This turned out to be the second-most successful crowdfunding campaign for a film, the first being "Veronica Mars" on Kickstarter in 2013.
Lazer Team (2015)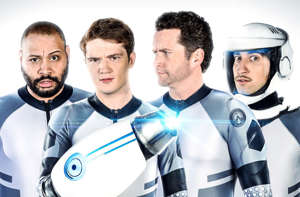 Goal: $650,000
Raised: $2,480,334
Platform: Indiegogo
Genre: Action, Comedy, Sci-Fi 
Starring: Burnie Burns, Gavin Free, Michael Jones, Colton Dunn, Allie DeBerry, and Alan Ritchson
Summary: This film tells the story of a four member group called the Lazer Team, who must save the planet following an alien crash site discovery.
The American production team Rooster Teeth's feature film "Lazer Team" took just one month and 37,493 donations to raise the funds to start filming. The campaign of this film, which was released in January 2016, became the highest-funded Indiegogo film campaign ever at that time.
Gosnell Movie (Upcoming)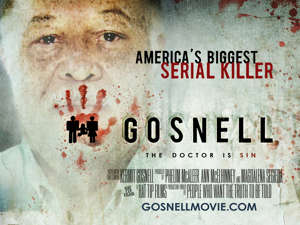 Goal: $2,100,000
Raised: $2,332,411
Platform: Indiegogo
Genre: Crime
Starring: Earl Billings, Dean Cain, Michael Beach and Sarah Jane Morris
Summary: This upcoming film is based on convicted murderer Dr. Kermit Gosnell.
The public donated a staggering $2.3 million to make this film about convicted murderer Kermit Gosnell. The crowd-funded campaign, which ended after a certain time limit, was re-opened for people who missed the deadline. The production team said: "We also want to share with you the news about a great opportunity we've been given. Indiegogo has extended an invitation to us to join their pilot program "Forever Funding". It allows projects to re-open their crowdfunding campaigns and continue raising funds."
Road Hard (2015)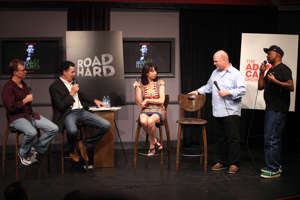 Goal: $1,000,000
Raised: $1,450,408
Platform: FundAnything.com
Genre: Comedy
Starring: Adam Carolla, Diane Farr, Larry Miller, David Allen Grier, and David Koechner
Summary: The film is about Bruce Madsen (Carolla) who rediscovers his love of the road, following an expensive divorce and his TV show cancellation. 
With an aim of $1,000,000, Carolla's campaign surpassed $400,000 in its very first first week. The rewards had levels beginning ranging from $10 to $16,500, which included photos in the credits and dinner with Carolla and the "Road Hard" team.
Reach Me (2014)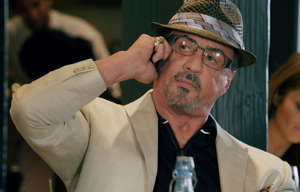 Goal: $250,000 (Kickstarter); $50,000 (Indiegogo)
Raised: $259,789 (Kickstarter); $181,140 (Indiegogo)
Platform: Kickstarter; Indiegogo
Genre: Drama
Starring: Sylvester Stallone, Kyra Sedgwick, Terry Crews, Thomas Jane, Kevin Connolly, Lauren Cohan, Kelsey Grammer, and Tom Berenger
Summary: The film is about different stories of a diverse group of people who are linked by one thing, which is a book published by an unknown author.
When one of the producers backed out from the production team, John Herzfeld, Stallone, Rebekah Chaney and Cassian Elwes, started a campaign on Kickstarter with a goal of $250,000. However, the team decided to withdraw the campaign on Kickstarter and they started a new campaign on Indiegogo that offered a "more flexible" format. The director of the film said: "Indiegogo doesn't have the same guidelines as Kickstarter. They allow for participation from all parties. It's a bit more flexible, and there's an international platform as well. They made it easy for us and were very, very helpful."
Zombie Hunter (2013)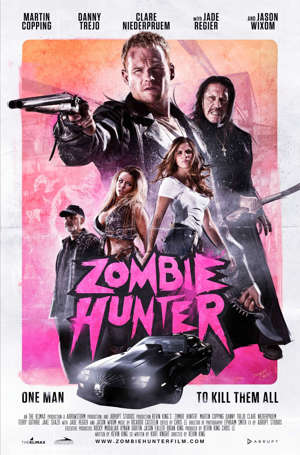 Goal: $30,000
Raised: $46,254
Platform: Kickstarter
Genre: Action, comedy, horror
Starring: Danny Trejo, Martin Copping and Clare Niederpruem
Summary: The film is about a group of humans, led by Jesús (Trejo), who must defend themselves from zombies.
The film, which performed poorly at the box-office, started a campaign on Kickstarter when the budget fell short for better visual effects and other purposes.
Blue Like Jazz
Goal: $125,000
Raised: $345,992
Platform: Kickstarter
Genre: Comedy-drama
Starring: Marshall Allman, Claire Holt, and Tania Raymonde
Summary: The film is based on Donald Miller's semi-autobiographical book of the same name, which tells the story of a nineteen-year-old high school student. 
With lack of funding, director Steve Taylor started a campaign on Kickstarter and was eventually supported by 4,495 people. The team needed to raise $125,000 for the film to enter production. After the campaign came to an end, Taylor personally called and thanked over 3000 people who donated more than $10.