Holiday movie classics for the whole family

Photos
2016-11-18
The holiday season is upon us. To get you into the festive spirit, we have compiled a list of 20 classic movies that are perfect to watch to get you in the holiday mood. Sit down with your entire family and relive the fun all over again!
It's a Wonderful Life (1946)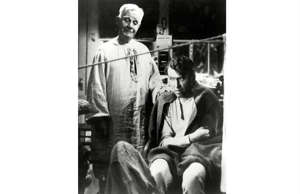 This Frank Capra-directed film about a businessman giving up his personal dreams to help others is a heartwarming tale about values such as selflessness, compassion and empathy. While the movie was initially a box-office disaster, it later became popular as a holiday classic during Christmas in the 1980s.
A Christmas Story (1983)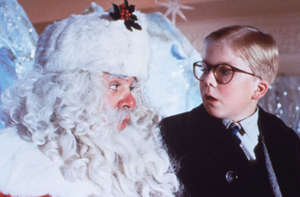 There are so many moments in this classic that we just can't get out of our heads during the holiday season. Remember the leg lamp?  Or the constant adult refrain of "You'll shoot your eye out!"  And, of course, when Flick's tongue gets stuck on the icy cold flagpole. A sleeper hit, the film has been described on Rotten Tomatoes as "Both warmly nostalgic and darkly humorous, 'A Christmas Story' deserves its status as a holiday perennial."
Miracle on 34th Street (1947)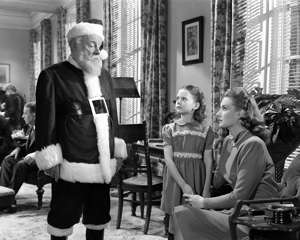 An all-time holiday favorite, this Christmas comedy-drama reminds us that it is okay to believe in Santa Claus. The way second-grader Susan (played by Natalie Wood) goes on to defend Father Christmas makes us believe that the holiday season is truly magical and that it's okay to believe in Santa. Several adaptations of this classic Academy Award-winning film have been made over the years.
Elf (2003)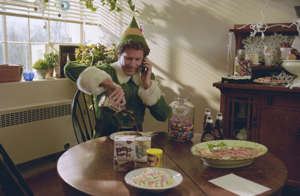 Will Ferrell plays Buddy, a human who is raised as an elf in Santa's workshop but later sent to the U.S. to find his biological father. The way he goes about spreading joy in a world full of cynics is hilarious and heartwarming at the same time. Apart from its uplifting spirit, the film is also packed with some of the most memorable one-liners. Critic Roger Ebert describes it aptly, calling it "one of those rare Christmas comedies that has a heart, a brain and a wicked sense of humor."
White Christmas (1954)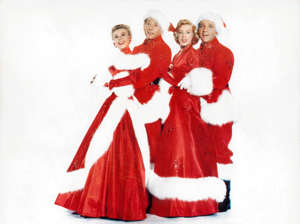 Enormously popular when it was first released in 1954, this musical comedy remains a holiday favorite. It shows its Yuletide spirit when the four lead characters get together to help a retired commanding officer. The movie was praised for its music, when Bing Crosby belting out classic Irving Berlin songs including "White Christmas," "Snow" and "Love, You Didn't Do Right By Me."
Home Alone (1990)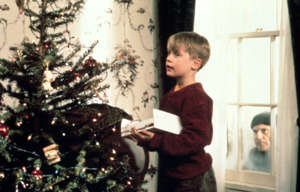 Kevin McCallister, played by Macaulay Culkin, lived almost every childhood fantasy in this slightly outrageous but entertaining Christmas comedy. When the eight-year-old is accidentally left behind while his family goes for a vacation, he has to protect his home from two pesky robbers. Frequently ranked as one of the greatest Christmas films, the soundtrack features classics such as "O Holy Night" and "Carol of the Bells." A bonus? The kids in your life will find it absolutely hilarious.
Dr. Seuss' How the Grinch Stole Christmas (2000)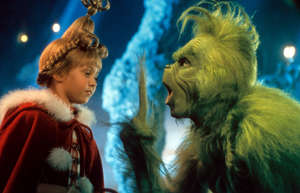 Based on a children's picture book, the film explores the theme of the true spirit of Christmas, showing how it is less about the material gifts and more about spending time with your family and loved ones. The film also perfectly encapsulates how a little kindness can go a long way. Jim Carrey portrays the Grinch with full conviction, bringing to life the animated character.
The Santa Clause (1994)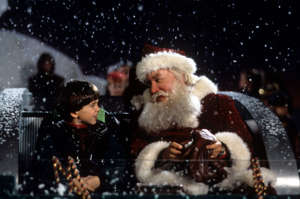 Giving a new spin to the Santa story, the film is about how an ordinary man becomes Father Christmas, after accidentally causing the original to fall off his roof on Christmas Eve. Tim Allen plays the lead character, who eventually adjusts to his new life and responsibilities.
The Polar Express (2004)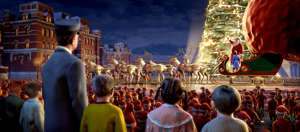 Roger Ebert described the film aptly: "There's a deeper, shivery tone, instead of the mindless jolliness of the usual Christmas movie … It has a haunting, magical quality." Indeed, the 3D musical fantasy film captures the Christmas spirit beautifully. Through the means of a train journey that ends at the North Pole, a young boy learns the true meanings of friendship and bravery.
Love Actually (2003)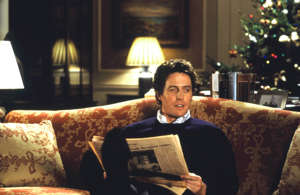 The romantic comedy is a delightful watch, reminding everyone what love actually is — sad, sweet and silly. Ten different love tales, intertwined with one another loosely, set around Christmas show different facets of the emotion. Boasting a star-studded cast including Hugh Grant, Liam Neeson, Colin Firth, Keira Knightley and Rowan Atkinson, the film was called "a toasty, star-packed ensemble comedy… [That's] going to make a lot of holiday romantics feel very, very good" by Entertainment Weekly.
The Muppet Christmas Carol (1992)
Some of the most-loved muppet characters come together in this iconic holiday tale. "The Muppet Christmas Carol" is a retelling of Charles Dickens' novel "A Christmas Carol" (1843). Michael Caine portrays Ebenezer Scrooge, a bitter, old miser who is transformed on Christmas Eve after being visited by different ghosts.
Scrooged (1988)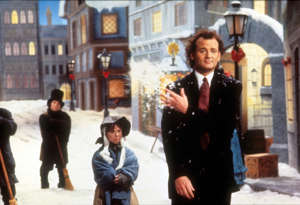 Another retelling of Dickens' "A Christmas Carol," the film shows how a mean-spirited and cynical TV executive Frank Cross (portrayed by Bill Murray) is left a changed man after his confrontation with the three Ghosts of Christmas Past, Present and Future. Just like the original novel, the film, too, explores the true meaning of Christmas.
The Nightmare Before Christmas (1993)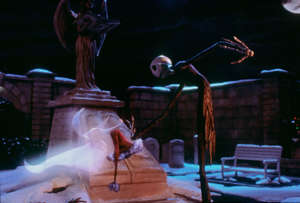 Tired of all the mushy holiday movies? This animated dark fantasy musical, written by Tim Burton, seamlessly merges Halloween and Christmas. The result: a highly entertaining and original film that is a unique mixture of gothic spookiness with cheery Christmas fare. Rolling Stone described it as a "dazzling mix of fun and fright... It's 74 minutes of timeless movie magic."
Bad Santa (2003)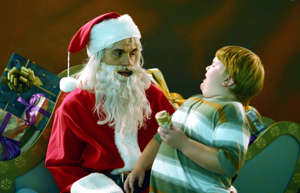 Those looking for some black comedy, this Billy Bob Thornton and Brett Kelly film will be a total winner. A professional thief disguises as Santa to rob a departmental store, but his plan changes after encountering a troubled child. The Washington Times compared the film to an "evil twin" of "Miracle on 34th Street." Be warned: this is one holiday movie to watch after the kids go to bed.
Jingle All the Way (1996)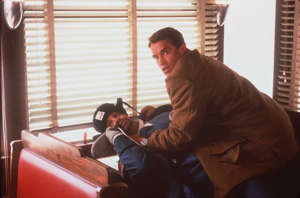 This is a warm-hearted story about a father trying to get a Turbo Man toy for his son during Christmas. Arnold Schwarzenegger stars as the workaholic father, who gets embroiled in a tussle with another competitive father. While some critics claimed the film focused on the commercialism of Christmas, it is overall considered a wholesome family film.
Die Hard (1988)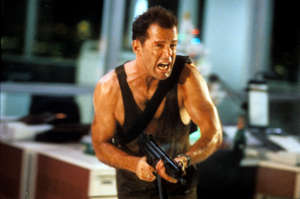 This Bruce Willis thriller may not be the first Christmas pick for many bit it still makes for a great watch. The film's main plot centers on how a New York Police Detective wanted to enjoy a Christmas party with his family but gets involved in hostage crisis. If you're looking for an action-filled evening with your family, this film should definitely feature on your list.
When Harry Met Sally… (1989)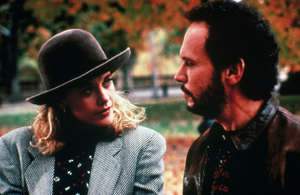 Though not a typical holiday movie, the film's portrayal of human relationships make it a delightful watch. Meg Ryan and Billy Crystal play life-long friends, who eventually end up falling in love. Cuddle up with your loved ones and watch the film chronicle the lives of the two lovable central characters.
Edward Scissorhands (1990)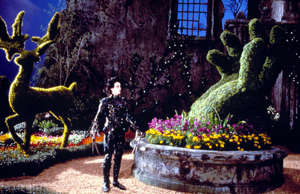 This romantic, dark fantasy film about a man who has scissors for hands, is best remembered for that one scene when he creates an angel ice sculpture during Christmas, as an ode to the woman he loved. It celebrated love in its purest form, which makes it an endearing watch. The Academy Award-nominated film has been called a modern fairy tale by many reviewers.
The Holiday (2006)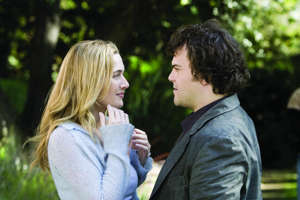 Two lovelorn women exchange homes in different countries during the holiday season, only to discover new love. While the plot is predictable, the film has a feel-good, festive vibe about it. As Miles Dumont, played by Jack Black, puts it perfectly: "It's Christmas Eve and we are going to celebrate being young and being alive!"
Bridget Jones's Diary (2001)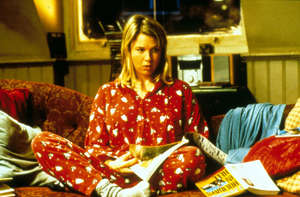 This fun and uplifting tale begins with the leading lady noting down her New Year resolutions in a personal diary — to stop smoking, to lose weight and find her Mr. Right. And indeed, she meets a love interest at a Christmas party. Renée Zellweger, who played the endearing title character, received an Academy Award nomination for her role.