Gospel singer Lundi Tyamara dies

eNCA
2017-01-27
JOHANNESBURG - Award winning gospel Star Lundi Tyamara died in the early hours of Friday morning after a long struggle with stomach TB and liver complications.
#LundiTyamara - There's a prayer session under way in JHB CBD for gospel singer Lundi who was diagnosed with stomach TB + liver problems pic.twitter.com/wLUBvJIn7n

— Nontobeko Sibisi (@Nontobek0Sibisi) January 26, 2017
It has been reported that the 38 year old singer was confirmed dead at Edenvale hospital.
A prayer session was held last night in Johannesburg CBD for Tyamara.
#LundiTyamara - Here's what Pastor Mboro had to say at Lundi's prayer session.. pic.twitter.com/7wOdQY7eip

— Nontobeko Sibisi (@Nontobek0Sibisi) January 26, 2017
#LundiTyamara "we ask God to be with him and with us.." says a close friend of the gospel artist.." pic.twitter.com/IwATFcvMOq

— Nontobeko Sibisi (@Nontobek0Sibisi) January 26, 2017
People we lost in 2016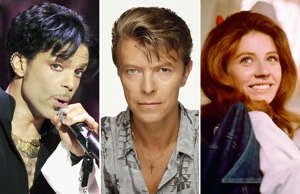 People we lost in 2016