Wraps versus bread: Dietitian reveals which one is healthiest - and her verdict might surprise you

Daily Mail
2018-09-01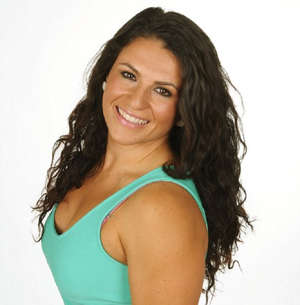 © Provided by Associated Newspapers Limited Sydney-based dietitian and exercise physiologist, Gabrielle Maston (pictured) has weighed in on the debate surrounding bread and wraps The long-running debate over whether wraps or bread is a healthier choice has finally been answered - and the verdict may surprise you.
According to Sydney-based dietitian and exercise physiologist, Gabrielle Maston, while you might think wraps are better for you, in reality, some are as carb-laden as four slices of white bread.
Here, the dietitian takes a look at the two staples and reveals which could be better for your health.
Bread versus wraps: the nutritional details 
One slice of wholegrain bread: 440kJ (roughly 100 calories), 0.4gm  saturated fat, 12.8gm carbohydrates, 2.7gm fibre and 160mg sodium
One plain wrap (with grains): 900kJ (about 220 calories), 1.7gm saturated fat, 33.9gm carbs, 2.1g fibre and 610mg sodium
Related: The Difference Between Whole Wheat, Whole Grain, and Multigrain Bread (Provided by Food & Wine)
This is a brown bread with visible grains and it is one that will provide more fibre and comes packed with nutrients.
'Multigrain bread undergoes far less processing than white or brown bread,' Gabrielle told FEMAIL.
The expert also explained the benefits of choosing a low GI option:
'The seeds take longer for the body to break down which means the energy release tends to be much slower,' she said.
On the other hand, while wraps are thought of as a healthier option, this isn't always the case.
'People think wraps are better for you because the bread is flat and unleavened,' the nutritionist said.
'But in terms of energy one wrap is the same as two slices of bread which means they're not any better for you.'
For example, a single Lebanese flatbread is an equivalent to eating four slices of white bread in terms of carbohydrate intake.
Gabrielle's advice when it comes to choosing a wrap is to look for brands which are moderately low in carbs (around 30gms), low in salt and low in saturated fat.
Her brand recommendations are Wattle Valley or Helga's soft multigrain wraps.
Gabrielle's verdict: 'Some brands of wrap may be worse than choosing white bread,' she said.
'So, no matter what you prefer, always make sure you choose multigrain option.'
Lastly, she advises paying attention to the ingredient list in particular energy, fibre and sodium content.
Related: Delicious sandwich recipes to keep lunch interesting (Provided by StarsInsider)