Kylie Jenner cosmetic's line on track to become billion dollar company

Wonderwall
2017-08-10
It's no secret that Kylie Jenner's cosmetics line is doing well, as products often sell out minutes after being released, but who knew it was doing THIS well?
According to Women's Wear Daily, the makeup line, which began 18 months ago, is on track to become a billion dollar brand by 2022.
The website recently sat down with Kylie's mom, Kris Jenner. The momager said Kylie Cosmetics has done $420 million (C$534M) in sales thus far, and she even showed the website documentation to prove it.
Up until that point, Kylie Cosmetics' sales weren't known, but estimations ranged from $50 million (C$63.58M) to $300 million (C$381.5M).
As Women's Wear puts it, "The number is clearly impressive, but when compared to the sales of some other mega-beauty brands, the growth trajectory of Jenner's business becomes even more significant."
Also read: Mom-to-be includes late husband in heartbreaking maternity shoot
It took Tom Ford Beauty a decade to hit $500 million (C$635.84M). L'Oréal's Lancôme hit the billion dollar mark after 80 years.
Kris says her 19-year-old daughter's company is on track to see a 25 percent increase in sales this year, which would put sales projections for 2017 at $386 million (C$490.86M). 
Kylie launched her cosmetics line in late 2015. Upon the initial release of her lip kits, they sold out immediately. She then restocked and again sold out within 24 hours. The biggest problem Kylie is having these days is keeping shelves stocked with her products.
In Pics: Celebrities who love to experiment with hair colors
(Provided by MSN)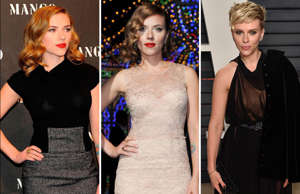 Celebrities who love to experiment with hair colors