Gigaba given 7 days to explain extension of Myeni's term at SAA

Eyewitness News
2017-09-14
CAPE TOWN - Parliament's Standing Committee on Finance says the extension of Dudu Myeni's term as chairperson of SAA's board must be reviewed because it is concerned about the legality of the decision.
Myeni's tenure expired last month, but Finance Minister Malusi Gigaba extended it until SAA holds its annual general meeting early in November.
Deputy Finance Minister Sfiso Buthelezi told MPs Gigaba acted in terms of SAA's memorandum of incorporation, but a parliamentary legal adviser differed.
Treasury Director General Dondo Mogajane told the committee a special Appropriations Bill will be brought to Parliament urgently to provide for R10 billion for SAA.
SAA has nearly R7 billion in debt coming due at the end of this month and also needs R2.4 billion in working capital to see it through until the end of March next year.
Treasury says talks with lenders are continuing – but controversial board chairperson Myeni remains at the helm.
The EFF's Floyd Shivambu said: "The reality of the matter is the lenders are not comfortable with her remaining as SAA chair."
The DA's David Maynier said: "The committee, after deliberations and after advice on evidence, is concerned about the legality of the extension of the term of office of the chairperson of the board."
The committee now wants Gigaba to review his decision and has given him seven days to provide it with all the relevant documents relating to it.
More from Eyewitness News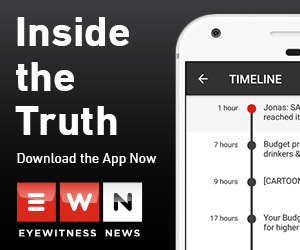 Eyewitness News