Grace Mugabe injured in presidential limo accident

Eyewitness News
3 days ago
JOHANNESBURG – Zimbabwe's first lady, suffered a minor injury at Harare International Airport after the presidential limousine tried to drive off before she'd got in.
The incident occurred shortly after President Robert Mugabe and his wife landed back in the country from a week in Singapore, where the president had gone for a medical check-up.
The state-run Sunday Mail says the presidential limousine made a sudden movement as the First Lady was getting in; as a result, she lost her balance and injured her ankle.
Read: Mbeki provokes the ire of Zimbabwean opposition
Her shoe was run over by the rear wheel of the car.

In a statement, presidential spokesman George Charamba, described this as a "freak car incident".
He says the first lady was treated at a local clinic and discharged, although she was said to be in pain.
The state-run newspaper says a police motorcyclist escorting the motorcade into town fractured his arm after he rammed into a pick-up truck on the main airport road.
Future kings and queens as kids (GES)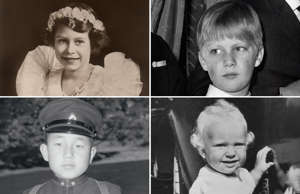 Future kings and queens as kids