Zondo to rule on requests by Duduzane Zuma, Guptas to cross-examine witnesses

Eyewitness News
2018-09-12
JOHANNESBURG - The state capture commission of inquiry will resume on Thursday with a decision on the applications to cross-examine witnesses expected.
The hearings scheduled for Wednesday were postponed.
In a statement released on Wednesday afternoon, the commission clarified it will sit on Thursday and more witnesses will testify from next week.
The inquiry says reports that it had suspended its work are incorrect.
Former public enterprises minister Barbara Hogan was expected to give evidence, but Wednesday's hearings were postponed.
Now the commission says it will reconvene on Thursday to allow deputy chief justice Raymond Zondo an opportunity to rule on the applications by Duduzane Zuma and the Guptas.
Bank representatives will then testify next week regarding the closure of Gupta-linked bank accounts.
(Edited by Thapelo Lekabe)
More from Eyewitness News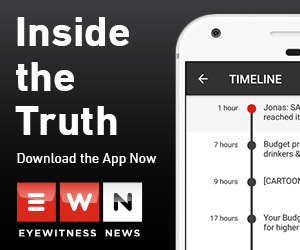 Eyewitness News