Join MSN's WhatsApp channel today
Microsoft News
2018-11-19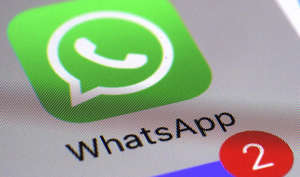 MSN brings together the best news, entertainment and lifestyle brands from South Africa and all around the world, and now we're available on WhatsApp.
To subscribe to our twice daily digests simply follow these steps:
If you haven't already, download WhatsApp.
Save our number 083 946 5841 to your phone.  
Send "Subscribe" to that number via WhatsApp.
Sit back and let the news and entertainment come to you each weekday morning and evening.
The digests are not robot-generated but curated by an MSN team dedicated to creating a punchy and informative news list based on what's important and what's trending.
The stories come from partners such as The Daily Maverick, eNCA, Eyewitness News in South Africa, and the New York Times, BBC, Daily Mail, Wall Street Journal and hundreds of others worldwide.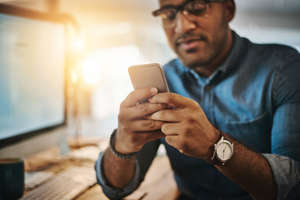 © Getty

Still hesitating? Perhaps these FAQs will set your mind at ease.
Q: How many messages will I be sent?
A: We send two messages a day on weekdays. At this stage, we don't send messages on weekends or public holidays.
Q: Will you send me spam?
A: No, we will only send the morning and evening news digests outlined above. Very occasionally we may send a communication about changes to the frequency of our service.
Q: Will you share my contact details?
A: No, Microsoft takes your privacy seriously. We will not share your details and the WhatsApp Terms of Service and Privacy policies apply. They are available here.  
Q: What if I don't like your updates?
A: Just send "Stop" to the number above and we'll take you off the list.
Hopefully, we've convinced you! We look forward to keeping you informed while you're on the go.