2016 Summer Olympics: The road to Rio

Photos
|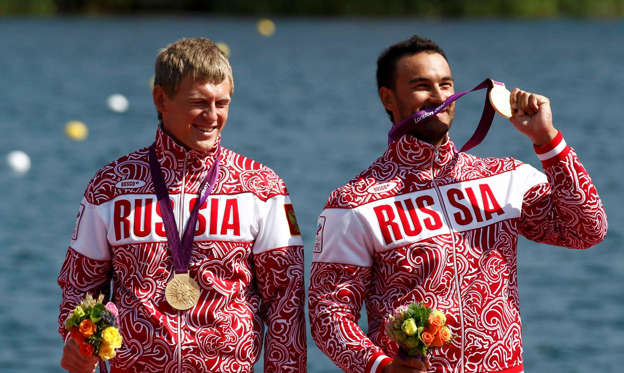 Russian canoeists banned from Rio
A total of five Russian canoeists have been banned from competing at the Rio Olympic Games.
Elena Aniushina, Natalia Podolskaia, Alexander Dyachenko, Andrey Kraitor and Alexey Korovashkov have all been suspended pending further investigation. But other Russian athletes may be able to compete as these bans were individual and not part of a wider, federation ban.
BBC Sport reported International Canoe Federation (ICF) Secretary General Simon Toulson said the body had taken "swift action and removed all offending athletes where doping evidence exists".

Pictured: Russia's gold medallists Yury Postrigay (L) and Alexander Dyachenko (R) stand on the podium during the victory ceremony for the men's kayak double (K2) 200m event at Eton Dorney during the London 2012 Olympic Games.
© REUTERS/Jim Young