Model arrested at airport for joke about bomb in friend's bag

AOL Travel UK
2017-03-13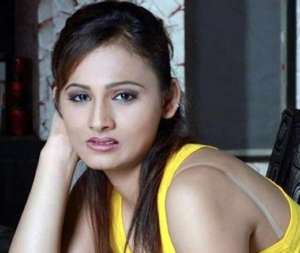 © AOL Travel UK Model Kanchan Thakur A model caused panic at the Sahar International Airport in Mumbai after making a joke that her friend was carrying a bomb in her bag.
Kanchan Thakur, 27, was arrested after telling a security guard that her friend was carrying a bomb.
The incident occurred while Thakur and three of her friends were in the queue at security check to board an Air India flight to Delhi. After she was cleared, she then allegedly told a guard her friend had a bomb in her bag.
The group were detained after the Central Industrial Security Force (CISF) were called.
Their bags were offloaded from the plane, which was delayed for an hour before leaving without them.
Thakur reportedly told police that her comment had been intended as a joke.
The Hindustan Times reports that she as charged with "intent to cause or which is likely to cause fear or alarm to the public which is punishable by jail up to three years or fine".
Thakur has been released on bail while the police continue the investigation.
According to The Sun, Security Inspector BT Mukhedkar said: "The furious model again had an argument [with staff] and claimed that when real terrorists walk into an aircraft they do nothing but when she just cracked a joke, they turned it into such a big thing.
"At midnight, officials registered a charge against Thakur. She took the matter lightly and playing a joke on her friends turned serious."
Air India officials have reportedly defended the strong police reaction, pointing to the fact that bomb jokes are not funny in the current climate.
Flight Attendants Dish Their Best Money-Saving Travel Tips
Flight Attendants Dish Their Best Money-Saving Travel Tips