16 of the world's most beautiful coastal drives

Photos
2019-03-21
From the Overseas Highway in the U.S. that takes you through over coral reefs and limestone islets to Chapman's Peak Drive in South Africa, where you get 180-degree views of the Atlantic coast, we look at some scenic and beautiful coastal drives.
Overseas Highway, US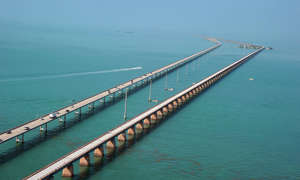 Also called "the highway that goes to sea," this engineering marvel runs for 113 miles (182 kilometers) and connects Miami and Key West in Florida, U.S. Regarded as one of the most scenic drives in the country, the highway makes up the southernmost leg of U.S. Route 1 and offers a breathtaking view of azure blue waters, coral reefs, limestone islets and a glimpse of the diverse animals that call the Florida Keys home.

Captain Cook Highway, Australia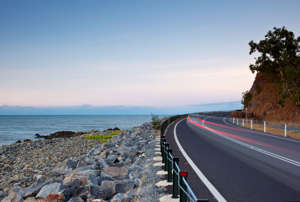 A dream-like stretch of road running for 43.5 miles (70 kilometers) between Cairns and Port Douglas in Queensland, Australia. Despite its popularity (or perhaps because of it), the road is considered one of the more dangerous ones in the country. Its main attractions include stunning coastal scenery and several lookout points from which to take in the views, and is also popular for the fishing spots along the way.

Hāna Highway, US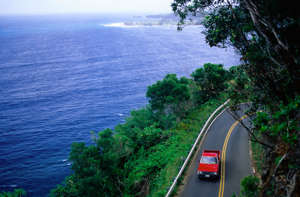 One of the better ways to take in the stunning natural beauty of the Hawaiian island of Maui, the Road to Hana is a little over 60 miles (96.5 kilometers) long and runs from the towns of Kahului to Hana. Some of the popular attractions along the highway include the Garden of Eden Arboretum, Twin Falls and Halfway to Hana Stand, where you can buy freshly baked banana bread!
California State Route 1, US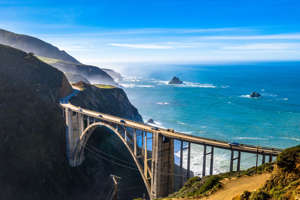 A north-south California state highway that is a little over 655 miles (1,050 kilometers) long, the road connects Dana Point to Leggett. It runs through some of the state's most famous natural beauty spots, including the Bug Sur region.

D81-Calanches de Piana, France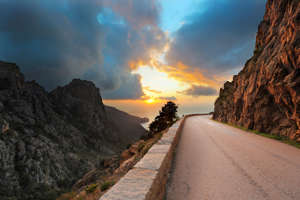 Located on the French island of Corsica, this is a much shorter road than the others on this list – it runs for only 7.27 miles (11.7 kilometers) – but is one of Europe's most scenic coastal highways. Described as a "balcony road," which is a narrow road cut into the side of a cliff so there is a rock overhang at some places. A UNESCO World Heritage Site, the road is so narrow that at some places there is barely enough space for one vehicle to pass, never mind two.

Chapman's Peak Drive, South Africa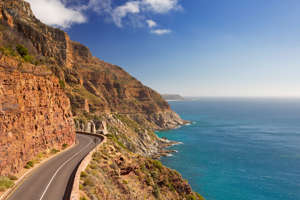 Affectionately called #Chappies, this scenic toll road travels between Noordhoek and Hout Bay on the country's Atlantic coast. Popular with motorists, cyclists and runners, it has over 110 curves and its 5.6-mile (nine kilometers) stretch has been described as "the world's most beautiful."

Queen Charlotte Drive, New Zealand
This 24.8 mile-long (40 kilometers) road connects Havelock to Picton on New Zealand's South Island. It offers several look-out points from which to absorb the stunning natural scenery, such as Cullens Point. Popular with cyclists and motorists alike, the road has plenty of hairpin turns and offers fantastic views of ferns and turquoise bays.

75 Mile Beach, Australia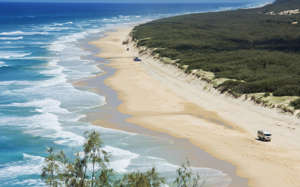 Located off the coast of Queensland, Australia, the world's largest sand island – Fraser Island – is home to this unique and fun coastal drive. A must-visit for four-wheel drive enthusiasts, this 75-mile (120 kilometers) stretch of beach is an actual highway and doubles as a landing strip for light aircraft. Popular attractions on the route and in the area include the Maheno shipwreck and Champagne Pools.

Slea Head Drive, Ireland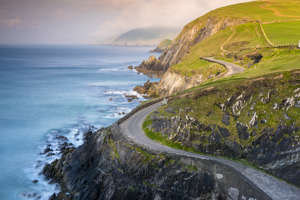 A circular route that starts from the town of Dingle, this 30-mile (47 kilometers) highway is part of the Wild Atlantic Way and offers motorists fine examples of Irish landscapes. The drive includes tourist destinations like Dunberg Fort, the seaside village of Ventry and Coumenoole Strand.

D512 Road, Croatia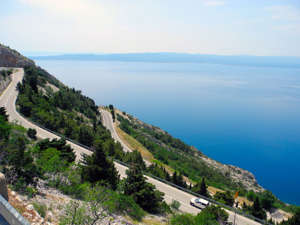 A narrow hill road that starts from the popular tourist destination of Makarska and ends near the town of Vrgorac, this 19-mile (31 kilometers) state road runs along the country's scenic Adriatic coastline. It offers dramatic views of bright blue waters and lush green forests. It is also, however, a dangerous road, so motorists are urged to be cautious and safe.

Amalfi Drive, Italy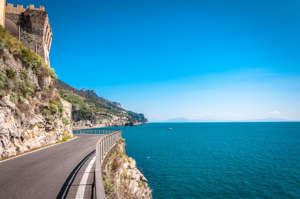 Arguably one of the most famous and scenic coastal drives in the world, the Amalfi Drive has featured in classic films like "Under the Tuscan Sun," a 2003 romantic drama starring Diane Lane. Also famous for its many hairpin bends and the 50 miles (80 kilometers) between the towns of Sorento and Amalfi include attractions like Don Alfonso, a three-starred Michelin restaurant.

Atlantic Ocean Road, Norway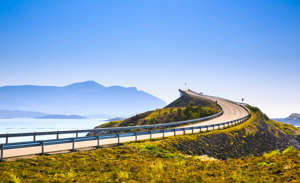 Like "the highway that goes to sea," this five-mile (8.2 kilometer) stretch of road is an engineering marvel that connects the island of Averøy with the mainland. It uses eight bridges to do so and its dramatic landscapes includes views of the Atlantic Ocean in all its glory.

Fv805, Norway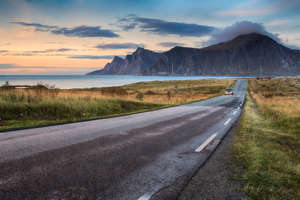 Yet another of the world's most beautiful coastal drives is found in Norway! This one – a 3.3 mile-long (5.4 kilometers) highway – connects the small towns of Napp and Myrland and allows motorists a close-up experience of the beauty of the Norwegian landscape. Beware though, for heavy snowfall and landslides are a common occurrence on this road.

Cabot Trail, Canada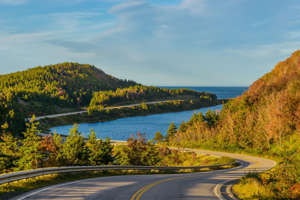 The 186 mile-long (300 kilometers) drive connects northern Victoria County and Inverness County in Nova Scotia. Named after John Cabot, the explorer who discovered Atlantic Canada in 1497, the stretch passes through the Margaree River valley and Cape Breton Highlands National Park.

Makran Coastal Highway, Pakistan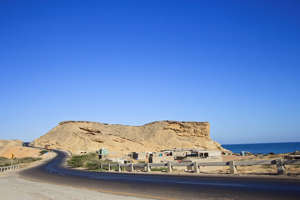 Pakistan's National Highway 10 is 406 miles (653 kilometers) long and runs along the Arabian Sea coast. Although it started life as dirt (or jeep) track, today it is one of the most beautiful coastal roads in the world, alternating between long straight stretches and sequences of curves that demand a driver's full attention.

Great Ocean Road, Australia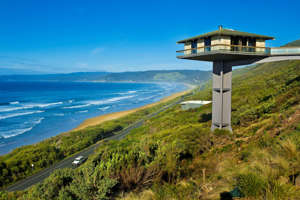 Regarded as one of the country's most important pieces of national heritage, this 151 mile-long (243 kilometers) coastal highway is also one of the most picturesque and popular in the world. It runs between Torquay and Allansford and offers, even by the most generous standards, an amazing variety of scenic landscapes and things to do, from outdoor activities like surfing to fine dining opportunities and shopping.