Fifteen day's rest for Diego Costa puts his World Cup in danger

AS
26/05/2014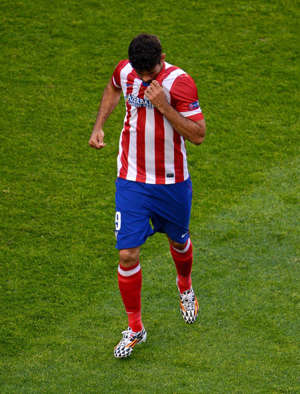 Diego Costa was at the CEMTRO Clinic this morning to see specialist doctor Pedro Guillén and discover the exact nature of the hamstring problem in his right leg, having come off in the Champions League final on Saturday in the 9th minute. He had previously undergone an unconventional treatment in Belgrade using horse placenta.
Doctor Guillén confirmed that the player has a Grade 1 tear and needs to rest for 15 days. "Diego Costa is still carrying the injury, a micro-tear in the hamstring", he said.
Spain's national coach, Vincente Del Bosque, said yesterday that all those he called up on 2 June should be perfectly fit, ready to train and for the opening match of the World Cup, against the Netherlands on 13 June, just 18 days away.
Spain's players selected for the friendly on Friday against Bolivia were at Las Rozas training this ground, where they underwent medical tests at the hands of the Federation's doctors.