Scolari: "I was going to call up Diego Costa for the World Cup"

AS
26/05/2014
Brazil coach, Luiz Felipe Scolari, said he was going to call on Atlético Madrid striker Diego Costa for the World Cup, which starts in just over two weeks in Brazil.
"I was going to call him up for the World Cup. Was I wrong? I don't know. He would have been in the World Cup with Brazil. I spoke to him about it twice. The problem is that there are other interests behind all this. With Diego Costa as a naturalised Spaniard, that opens up Europe", said Scolari to newspaper 'O Estado de Sao Paulo'.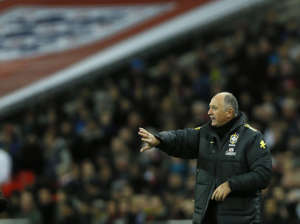 According to the coach the whole situation was caused by "various interests". "You're always held hostage one way or another and he chose not to play for Brazil, but to go with Spain in October", said the Brazil coach.
"Diego Costa would have been with us, he can play as a '7', a '9' or even an '11'. I'd thought about playing him up front to run and smash through. He's a powerful beast, he's a bull", said Felipao.
In the interview Scolari also says that in a possible quarter-final he'd prefer to avoid Chile, who are in Group B alongside Spain, the Netherlands and Australia.
"It shouldn't be forgotten that Chile are a tough side. I wouldn't like to face them, despite the fact that the statistics show Brazil always beat Chile," said the coach.
Brazil open the World Cup on 12 June against Croatia in the Arena Corinthians in Sao Paulo.