"We must remember him in the best way possible"

AS
26/04/2014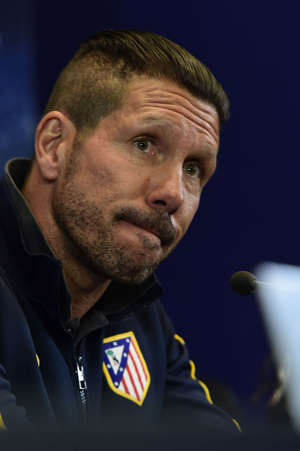 Tito: I feel pain. A colleague has left us. I knew him and I feel the pain of all of us who knew him. It is the time to be close to family, remembering him in the best way possible and the best things that he has left us. It is a tough loss, he was only 45 and I'm 42....
Two finals in four days: We have to think in the next game. We know how important the game is and we can't be slow out of the blocks.
Arda: He's fine, and is a very important player who gives us possession, the capacity to impose our own rhythm on the game and when he's on form he's right up there with the best. We will see if he can start tomorrow.
Motivation for the next two games: We're preparing for Sunday and then afterwards we'll think about the next won. At this stage it isn't difficult to motivate the players.
Feelings post-Chelsea: One always wants to win and when you don't you're not happy. When Tuesday comes we'll talk about Chelsea. The league is different and we have to be strong. It's in our own hands and we are going to maintain the same rhythm of play and intensity.
Final stretch: We have to be careful, we have difficult opponents fighting and it's plausible they could win every game that they have left. We mustn't pressurise ourselves. We go from game to game, we can't look any further than that. We have to think about our game, beat our opponents who will also want to win the game.
Changes against Valencia: It's another final. We have always tried, even when we've made changes, maintaining competition and for this game nothing is different. The only thing that's important now is Valencia, Valencia, Valencia. Then we will have three days before the next game.
Atlet's style: We try to play with the characteristics of the players we have; we're not perfect and we try to prevent errors and use our strengths. Like it or not, we have a style of play.