Cakes and Bakes - Cakes and Bakes
DK Publishing
02/07/2014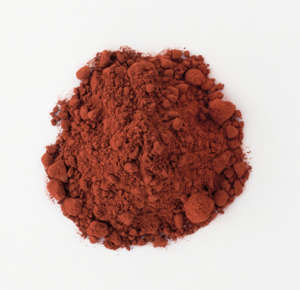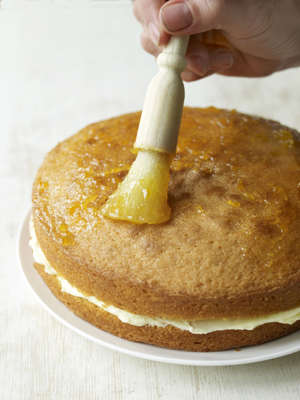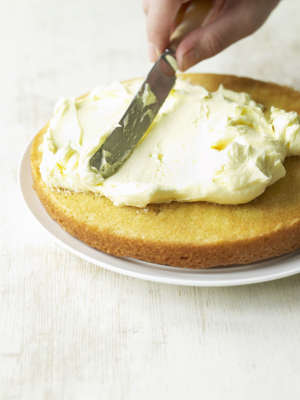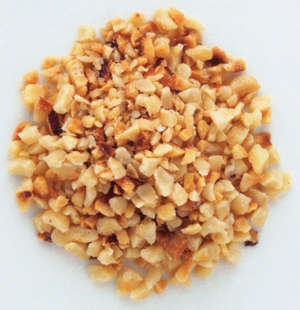 Cakes and Bakes

Baking is an enjoyable experience, as long as you remember that it requires accuracy. A few dos and don'ts, a little discipline, and straightforward easy-to-follow recipes are the key to perfect baking. Classic baking recipes are often formulaic, but you can always be creative with flavorings and fillings.
Basic sponge cake
This method will produce feather-light sponge.
Preheat the oven to 350°F (180°C). Lightly grease and line 2 × 8in (20cm) round cake pans . Put 8oz (225g) of softened butter in a mixing bowl, with 8oz (225g) of granulated sugar, and cream together, using an electric mixer or wooden spoon, until pale and fluffy.
Lightly beat 4 room-temperature eggs. Add them slowly, a little at a time, to the butter and sugar mixture, beating well after each addition. Add a tablespoon of sifted flour, taken from 8oz (225g) of self-rising flour, to prevent it from curdling. Continue until all the egg has been added.
Using a metal or wooden spoon, fold in the rest of the flour. The mixture should drop off the spoon easily when it's ready. Add a tablespoon of water if the mixture is too thick.
Divide the mixture between the two pans, and smooth out evenly. Put in the oven, and bake for about 20 minutes, or until the cakes have risen, are golden, and feel springy if you lightly press the top with your fingertips. Remove, and allow to cool in the pans for 5 minutes before turning out onto a wire rack to cool completely.
Flavor the mixture
Once the basic cake recipe is mastered, you can experiment with different flavors.
Chocolate cake just requires a tablespoon of sieved cocoa powder (pictured above) added with the sifted flour.
Lemon zest or orange zest can be added into the creamed butter for a citrus cake.
Mixed spice or nutmeg will spice things up a little, if added with the sifted flour at the end.
Coffee is always a favorite. Add a teaspoon of ground coffee, mixed with water, to the creamed butter.
Psst…
If cake batter is left to sit for longer than 10 minutes before it's baked it can curdle and turn frothy, and this won't make for a tasty cake. Always have the oven preheated, and put the prepared mixture straight into the oven.
Line a pan
Turn out cakes and bakes cleanly and easily.
Sit the cake pan on a sheet of parchment paper, then draw around the outside of the base with a pencil.
Brush the base of the pan with a little vegetable or sunflower oil.
Neatly cut the circle out, just inside the pencil line, so the parchment paper will fit snugly inside the pan.
Easy toppings
Three simple ways to decorate you cake.
Apricot glaze
Melt 2 tablespoons of apricot jam in a pan, over low heat. This will take 5–10 minutes. While it's still warm, brush liberally and evenly all over the top of the cake with a pastry brush. Leave to cool, and fill with buttercream and apricot jam.
White chocolate drizzle
Place a handful of broken white chocolate in a bowl with a 21/2 tbsp butter. Sit the bowl over a pan of gently simmering water, and stir the chocolate until it has melted. Heat 3 tablespoons of heavy cream until warm, and stir into the chocolate mixture until glossy. Spread or drizzle the mixture over the top of a cake filled with fresh summer fruit, such as strawberries and raspberries .
Mascarpone swirl
Mix 3 tablespoons of mascarpone cheese with 2–3 teaspoons of sieved confectioners' (powdered) sugar. Beat with a wooden spoon until it becomes a spreadable consistency. Add a drizzle of Limoncello (Italian lemon liqueur), and stir to combine. Taste, and adjust the levels of Limoncello or confectioners' (powdered) sugar as desired. Spread the mixture over the top of a cake filled with lemon curd.
Easy fillings
Transform a basic cake into an indulgent treat.
Buttercream
Beat together 8 tbsp (125g) of softened butter with 3oz (85g) of sieved confectioners' (powdered) sugar (you may need a little more or less; adjust according to taste). Add a drop or two of vanilla extract, and beat until smooth. If it is too stiff, it will be difficult to spread. Add other flavors to the buttercream, such as maple syrup, almond essence, Amaretto, or espresso and chocolate for a mocha filling.
Summer fruits
Add a couple of handfuls of raspberries (or summer berries of your choice) to a pan, and sprinkle over a handful of granulated sugar. Simmer gently for about 5 minutes. Transfer to a bowl and, when cold, put in the refrigerator. Spoon over the bottom half of the cake, with a layer of fresh raspberries (or summer berries of your choice), then cover with the top layer of sponge, dust with sieved confectioners' (powdered) sugar, and the white chocolate drizzle.
Chestnut cream
Whisk 4–5 tablespoons of heavy cream until it forms soft peaks. Spoon in 1–2 tbsp of ready-made sweetened chestnut purée, and stir until lightly marbled. Taste, and add more purée if needed, or sweeten with sieved confectioners' (powdered) sugar. Spread over the first layer of cake, and place the second layer on top. Dust with sieved confectioners' sugar and cocoa powder.
Basic cookie dough
A simple recipe for vanilla cookies.
Measure out 41/2oz (125g) butter, 6oz (175g) soft brown sugar, and 12oz (350g) self-rising flour, allowing the butter to come to room temperature before you begin. Preheat the oven to 350°F (180°C).
In a bowl, mix the butter with the sugar. Add 1 egg, and mix until combined. Add the flour, and 2 teaspoons of vanilla extract, and combine until the mixture forms a dough. Line 2 baking sheets with parchment paper.
Roll the dough into balls the size of walnuts, and place on the baking sheets, then flatten with your fingers.
Bake in batches for 12–15 minutes, until golden, then remove from the oven and transfer to a wire rack to cool completely.
Flavor the mixture
Transform your basic cookie dough with these delicious flavors.
Hazelnuts and chocolate Add 1–2 teaspoons of cocoa powder to the flour, and a handful of chopped hazelnuts (pictured) to the finished mixture.
Ginger Add 1–2 teaspoons of ground ginger to the flour.
Cinnamon Add a pinch of ground cinnamon to the flour.
Lemon Add lemon juice instead of vanilla extract to the buttercream, for a zesty flavor.
Almond and orange Add 2–3 teaspoons of ground almonds to the finished mixture, with the zest and juice of half an orange.
Cranberry and white chocolate Mix a handful of finely chopped white chocolate pieces, and a handful of dried cranberries into the finished mixture.
Psst…
Make sure you always leave a generous space between pieces of dough on the baking tray, because they'll rise and spread slightly as they cook.
Golden rules of baking
Measure with care Always measure everything accurately, and stick to either metric or imperial (never switch between the two). Weigh out ingredients before you start baking.
Resist opening the oven door Don't be tempted to open the oven door whilst baking, at least for the first half of the cooking time. If you do need to peep, leave it as long as possible. Always set the oven temperature correctly, according to the recipe. Cakes and biscuits don't need a particularly hot oven. If using a fan oven, adjust accordingly, or switch the fan off if you can.
Tools of the trade
Cake pans should be rigid and sturdy, so they don't buckle in the heat of the oven. A selection of sizes and shapes is useful. For making a 4-egg sponge cake, you will need 2 × 8in (20cm) round pans. Loose-bottomed cake tins are great—they make turning the cake out a lot easier. A springform cake pan is useful for larger cakes, or more fragile ones such as a baked cheesecake.
Baking sheets should be rigid and sturdy, so they don't buckle in the heat. Have a selection with and without lips.
Biscuit cutters often come in sets, so you have a variety of size and shapes. Metal ones are the best, and you can get straight-sided or fluted.
A wire rack is necessary for cooling all cakes and bakes. Choose a large one if you plan to do batch baking.
Ceramic baking beans are ideal for baking pastry blind, because they are heavy and can be used repeatedly. Take care though, as they get extremely hot. As an alternative, dried beans or rice can be used.
Psst…
If you are switching your pans from square to round, go up 1in (2.5cm) in size. If your recipe calls for a round 7in (18cm) pan, you can use an 8in (20cm) square pan. And if switching the other way, from round to square, go down 1in (2.5cm).