Key Nations - Czech Republic
[Do Not Use]DK Publishing
02/07/2014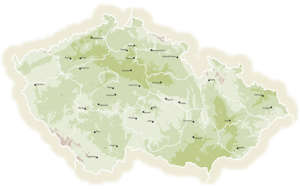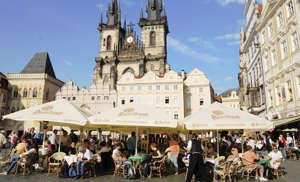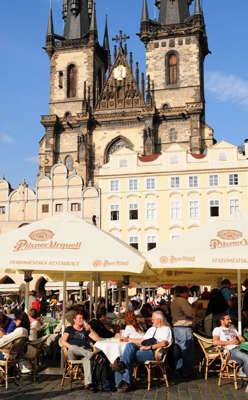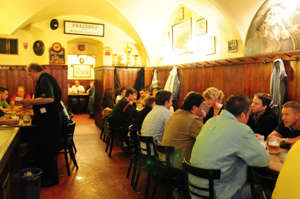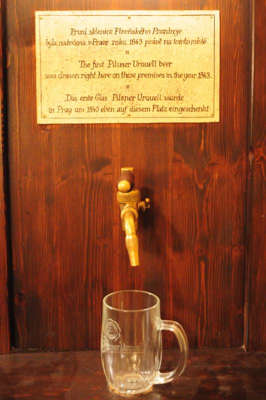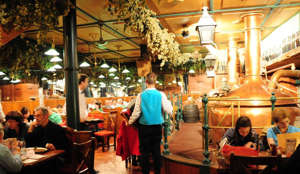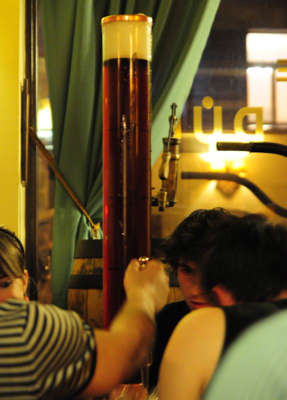 Czech Republic

The Czech Republic is one of the great brewing nations. It was here that the first golden beer, pilsner, was pioneered in the town of Plzen in the mid-19th century, and it is here also that some of the world's most prized hops are grown at Žatec. The Czech brewing industry is justly proud of its heritage, and is mostly concerned with preserving traditions of brewing excellence that have been developed and nurtured over generations.
Prague
Staropramen
U Medvídků
U Fleků
Plzeň
Gambrinus
Pilsner Urquell
České Budĕjovice
Budweiser Budvar
Budweiser Burgerbrau
Prague
The city of Prague is one of the world's greatest beer destinations. And where better to start a beer trail than in the Old Town Square (Staroměstské náměstí), location of the famous 15th-century Astronomical Clock—one of the world's oldest clocks still in working order. Many bars edge the square, each spilling out on to the cobbles with seating and canopies.A short walk away is the dramatic Powder Tower, built in 1475 on the site of one of Prague's 13 city gates. Nearby is the impressive 14th-century Charles Bridge. Walk over it and see Na Kampe, where Hollywood actor Tom Cruise, as Special Agent Ethan Hunt, blew up a car in the film Mission Impossible 3. Less frenetic than the Old Town side of the bridge, Na Kampe is home to several new bars that have recently opened in the area.
1 Old Town Square
Here it is possible to sit outside and savor a beer, while watching the thousands of visitors who now flock to the Czech capital. Displays of folk dancing and music can often be enjoyed here too.
2 U Zlatého Tygra
One of the Old Town's most atmospheric and oldest bars, U Zlatého Tygra is crowded with small tables, which always seem to be full with locals deep in energetic conversations—so be prepared to stand. It's a favorite of the writer and former Czech President Václav Havel, and President Clinton has also drunk here. The unfiltered Pilsner Urquell is said to be the best in Prague.
Husova 17, Prague
3 U Pinkasů
In 1843 U Pinkasů was the first bar in Prague to serve Pilsner Urquell, and it is still available today. The bar was saved from extinction in 2000, when it was extensively refurbished. A more recent refurbishment has opened up more of the building.
Jungmannovo nám, 16/15, Prague
4 Novoměstský Pivovar
An Art Deco-style entrance leads visitors down an alleyway of shops to this wood-paneled brewery, pub, and restaurant. Unfiltered light and dark beers are available. The food is unashamedly Czech, with specialties such a goulash, tripe soup, and roast knuckle of pork.
Vodickova 20, Prague
5 Pivodum
The Pivodum restaurant and bar is dominated by gleaming coppers. Traditional Czech beers are served, as well as other interesting brews, including a sour cherry beer, a coffee beer, and Samp—a beer champagne. Groups can order eight beers for the price of seven, and they are served in a large giraffelike container. A sample tray of eight beers is available too.
Ječná/Lípová 15, Prague
6 U Fleků
Crowded it may be, a haunt of many tourists it certainly is, but U Fleků should not be missed. Brewing began here in 1499, and it is said to be the world's oldest brewpub. It comprises many large rooms, including one for a booming oompah band. It has a small museum and daily brewery tours. The superb house beer is Flekovsky tmavy lezáck, which comes in dark and light versions.
Kremencova 11, Prague