Techniques - Making Stock
DK Publishing
02/07/2014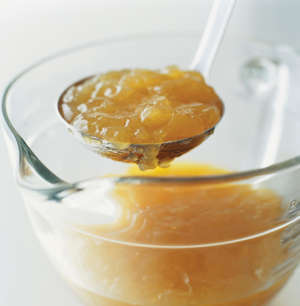 Brown meat stock is so called because it is produced from meat bones that have been "browned" by cooking in fat. It jellies when cold.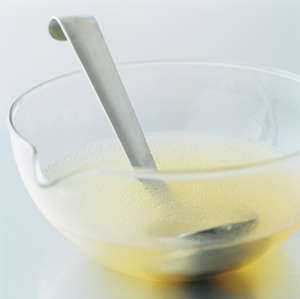 Vegetable stock can be given extra depth by the addition of mushrooms, potatoes, and tomatoes that will offset the sweetness of the other veggies.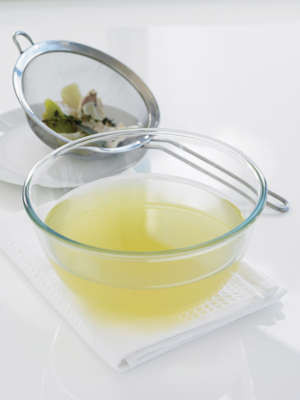 Chicken stock serves as the base for many fine soups. Some raw or cooked chicken bones and a few standard aromatics are all that's required to produce a rich, gelatinous stock.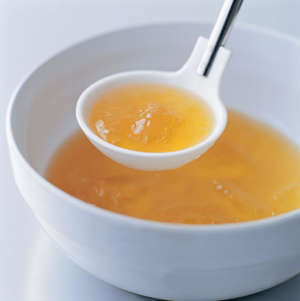 Fish stock is quick to make, ideally from the bones and heads of salmon or mild-flavored white fish, especially flatfish like sole and plaice.
The cornerstone of many soups is a well-made stock, and although the ingredients for it may seem humble and the preparation simple, the contribution it makes is vital.
The four stocks most commonly called for in soup-making are chicken stock, brown meat stock, fish stock, and vegetable stock. Made from bones and/or common vegetables and flavorings, they are easy to prepare and freeze well for up to three months. If produced from meat bones, stock is clear and relatively fat-free, although it will be gelatinous enough to set when cold. Vegetable stock is lighter and requires a careful balance of ingredients to make it flavorsome. Stocks should not be seasoned with salt—they are one of the building blocks for a soup, not a dish in their own right.