US - Anheuser-Busch
DK Publishing
02/07/2014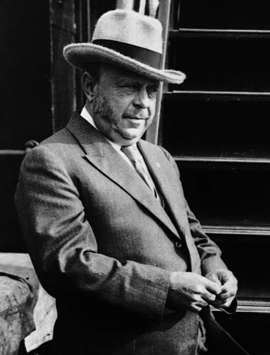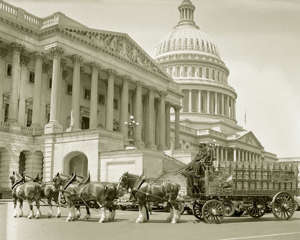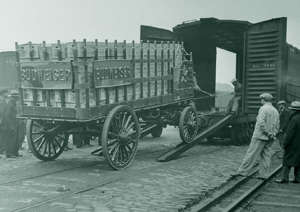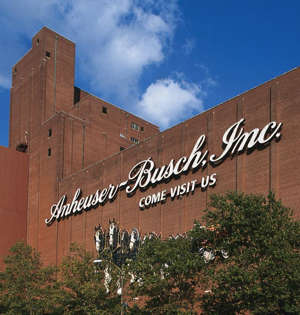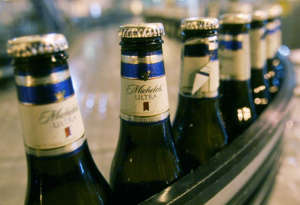 Anheuser-Busch

One Busch Plaza, St. Louis, MO, 63119
www.anheuser-busch.com
Anheuser-Busch brews half the beer sold in the United States, including Budweiser and Bud Light, two of the world's best-selling brands. With its Michelob line, seasonal specialties, and beers produced by its regional breweries for local consumers, the company has significantly broadened the range of its beers.
Michelob
beer style: Malt Lager
alcohol content: 5% ABV

Returned to its all-malt roots in 2007. Delicate, with a spicy nose, clean malt middle and crisp, dry finish.
Stone Mill Organic Pale Ale
beer style: Pale Ale
alcohol content: 5.5% ABV

Organic beer under the Green Valley Brewing label. This ale is lightly bready with earthy hop character.
The Story of … Anheuser-Busch InBev
Anheuser-Busch InBev is a potent image of America, and it remains so even though the company was taken over by InBev in 2008.
In the 1850s St Louis, in America's Midwest, bustled with German immigrants who had fled revolution in Europe, bringing with them their language, culture, and a love of beer. By 1870 the city had 50 breweries. St Louis is built over limestone caves; today most are sealed up but, at the time, they were natural cold stores, where beer could be kept and conditioned (lagered) until ready for sale. In 1852, George Schneider opened the Bavarian Brewery. Sadly, he wasn't much of a businessman and soon went bust, but this was the beginning of a company that today brews America's best-known beer brand, Budweiser.
The company had a couple more owners before Eberhard Anheuser acquired it in 1860. A German who had emigrated to America in 1843, he made his fortune by making and selling soap. But the brewery owed him money and he took shares in it to clear the debt. He believed he could make money from the beer suds. But it was the involvement of his son-in-law Adolphus Busch in 1864 that sparked the transformation from local brewery into national icon. The company was renamed the Anheuser-Busch Brewing Association in 1879 and, a year later, when Eberhard died, Adolphus became its president. His great-great-grandson August Busch IV is a member of the Anheuser-Busch InBev board.
One Busch Place, St Louis, Missouri, 63118
A natural salesman
The biggest asset that Adolphus Busch brought to the business was his exceptional skill as a salesman. He could have sold ice to the Eskimos and coals to Newcastle—instead, he sold a beer to America. Adolphus became the merchant prince of the "king of beers".
Dray horses
Anheuser-Busch InBev used shire horses for its beer deliveries in St Louis in the early days, and the horses are still trotted out today on special occasions.
Cold beer and fast trains
It was a combination of railways, refrigeration, and pasteurization that meant the beers of St Louis knew no frontiers. Refrigerated railcars saw beer, which might otherwise spoil in days, carried across the country. Over the Rockies to the West Coast, up to the wind-chilled shores of the Great Lakes, across to the hot, humid, burgeoning cities on the East Coast, bottled beer was guaranteed to keep fresh in any climate thanks to pasteurization.
The art of advertising
It was the marriage of brewing and the new industry of advertising that proved the real key to capturing a mass market. From the use of the American eagle icon to the use of beautiful women in advertising campaigns, Adolphus Busch knew how to market beer. Over the course of 35 years, Adolphus grew a brewery with a production of 4,000 barrels per annum into one turning out more than one million barrels by 1901.
An American success
It is hard to imagine the scale of Anheuser-Busch InBev, but, as befits a company that brews nearly one in every two beers drunk in America, it is huge. The new owners have retained its current brewery and offices in St Louis, making it the North American headquarters for the combined company.
Budweiser
It was in 1876 that Anheuser first sold a beer called Budweiser. It didn't catch on immediately, though; for a time the locals stuck faithfully with the company's now long-gone St Louis Lager Beer.
Michelob
Another popular Anheuser-Busch brand name, Michelob was first sold 1896, with a tiny output aimed at "connoisseurs."