The final World Cup 2014 squads: who's missed out?
Oleh Francis Whittaker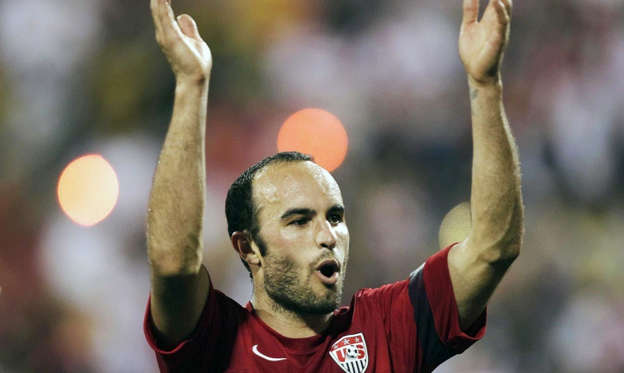 Landon Donovan (USA)
Coaches have submitted their final 23-man World Cup squads to FIFA, and there have been some surprising omissions across the world of big-name players who were fit enough for selection.USA's record goalscorer Landon Donavon is perhaps the biggest. The Los Angeles Galaxy attacking midfielder has 57 goals for his country, but was dropped by manager Jürgen Klinsmann in favour of striker Jozy Altidore – who managed just two goals for Sunderland last season.Rumours in the press have suggested Klinsmann feels the attacker has lacked commitment of late, and that the younger strikers may now offer more than the 32-year-old. That said, it still appears to be a huge risk to leave out such a reliable source of goals, considering no specialist forward has scored for the USA at the World Cup since 2002.For more of the biggest players who are not injured but have been omitted from the final squads, click or swipe through the images.
© MATT SULLIVAN/Reuters