All Blacks myth exposed
Teamtalk
11/06/2014
England prop Joe Marler says that last weekend's close result has exposed New Zealand's vulnerability ahead of the second Test in Dunedin.
The Harlequins loosehead admits that he arrived in New Zealand with the perception that the All Blacks were invincible on home soil. But after England outplayed their opponents for large parts of the first Test at Eden Park, he truly believes in his team's chances of ending the hosts' 15-game unbeaten streak this weekend.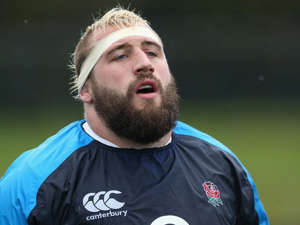 "From a personal point of view I probably had the idea in my head that they're invincible," said Marler.
"I've always looked on the All Blacks as year-on-year the best team in the world.
"Automatically you believe they have the best players in the world from one to 15 because that's how you think. That's how I thought as a player.
"When you break it down and look at them as individuals and collectively, there are 15 blokes on a field trying to do the same as you.
"We went into the game at Eden Park having spent the build-up trying to get rid of this All Black myth or aura of how they are invincible.
"We respect them as a team, know they have several world-class players and know they are world champions.
"But Saturday helped us even further. Now we can go toe-to-toe with these guys and if we want to win we need to go that extra step.
"We have to win this weekend to take it down to the last Test. We're confident that if we fine tune a few things we can push the All Blacks even closer."
Marler also rubbished comments by All Blacks head coach Steve Hansen, who claimed that England had deliberately slowed the tempo on the game in Auckland by taking their time in forming scrums and line-outs.
"We want to play at a high tempo and we showed that in the Six Nations when we took France, Ireland and Wales on at that sort of game," he said.
"Of course they've come out and said we slow the game down. I didn't see them running to any of the scrums or line-outs quicker than us. It's not a tactic of ours to slow the game down.
"As a spectator or a neutral you'd probably look at it and say it wasn't a great game to watch because there were a lot of dropped balls and set-pieces.
"That's why the game was slow. It's nonsense."