In Tamil Actor's Alleged Suicide, Cops Probe Rift With Husband Over Money

NDTV
19/07/2018
The police in Chennai are probing whether differences between TV actor Priyanka and her husband over money led to the former's alleged suicide on Wednesday. The police have not yet filed a case against Priyanka's husband but he is being questioned. The actor's body was found hanging from the ceiling fan by her domestic help, early on Thursday.

No suicide note was found the police told NDTV, adding that there were "differences between the actor and her husband over earnings" and that may have led to the alleged suicide. Priyanka and Arun were "married for four years but they weren't staying together," said the police.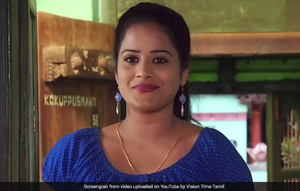 Priyanka had shot to fame after her role in popular serial "Vamsam", in which she acted alongside Ramya Krishnan of 'Baahubali' fame. She also owned a beauty parlour and was doing well say investigators. Her husband apparently was struggling with his career as a basketball coach, and was trying to start his business said the police. The couple often fought, as Arun did not "approve of Priyanka returning home late". They had even met a lawyer but hadn't yet filed a divorce case.
Priyanka's parents who live in Madurai have been informed and the body will be handed over to them after autopsy said the police.
Also read on MSN: Tamil TV actress Priyanka commits suicide
Earlier in April, a TV anchor with a Telugu news channel had committed suicide in Hyderabad. Radhika Reddy, 36, had jumped off the fifth floor of her apartment building in the Moosapet area.

The police had found a suicide note in Ms Reddy's bag, which said that she was depressed and "my brain is my enemy."
"After her duty, she came home and at around 10.40 pm on April 1. She went to the top floor of the building and jumped. She suffered multiple injuries and died on the spot," said senior police officer V Prasanna Kumar.
Ms Reddy and her 14-year-old son, who has a mental disability, were staying with her parents since her divorce.