Katrina Kaif: Love will happen when it has to

India Today
17/07/2018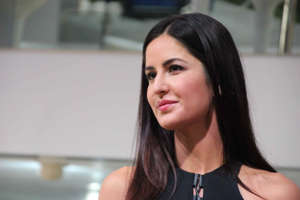 It is no secret that Ranbir Kapoor has moved on from Katrina Kaif to her close buddy Alia Bhatt. Back in 2016, Katrina and Ranbir broke up after years of relationship. And now the 35-year-old actor has found love in 25-year-old Alia. While Katrina is still single, and has immersed herself in work.
The Jagga Jasoos actress, who turned 35 on Monday, opened up on love. The birthday girl, in an interview to a leading daily, said she believes that things will happen at the right time.
When asked if she is looking for a relationship, she said, "Love will happen when it has to. There's no sense of urgency. The time that I have spent alone has been very important to understand myself better. So, I do believe that it will happen at the right time."
(In Pics: Katrina's gorgeous family)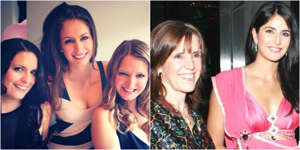 It's been more than two years since Katrina and Ranbir parted ways, and she feels it's important to forgive and forget. "If you keep that bitterness in your heart towards somebody, you are holding that emotion inside you, and you will experience its effects. So, even if you have been wronged, it will still be you facing those negative emotions. Also, most people are doing what they think is right for them, at that point. It's hurtful, but that's the way I see it," Katrina added.
Katrina, who will be next seen in Thugs of Hindostan, revealed that she has evolved as a person in the last few years. "Over the last two years, I've done a lot of self-introspection. When you are single, you get to know yourself more and discover the things that you like. Apart from that, workwise, it has been a really satisfying year for me. I've enjoyed being on the sets again because there was a phase where I wasnt super inspired. But 2017 has been creatively satisfying for me," added Katrina.
On the work front, Katrina is awaiting the release of Zero with Shah Rukh Khan and Thugs of Hindostan with Aamir Khan.
(Also watch: Katrina still feels insecure in Bollywood)
(Video by Dailymotion)