Prakash Raj, Rima Kallingal and 105 others file petition against Mohanlal chairing State Film Awards

Hindustan Times
24/07/2018
Over 100 people, including people from the film industry, have written to the Kerala government that Malayalam superstar Mohanlal should not be invited as the Chief Guest to the annual state film awards to be held in Thiruvananthapuram in August.
The actor is facing the ire of the Women in Cinema Collective (WCC) for revoking the suspension of accused actor Dileep's membership of the Association of Malayalam Movie Artistes (AMMA). Dileep is an accused in the 2017 kidnapping of an actress. On Monday, 107 people from various walks of life, including writers, took a stand against Mohanlal.
Those who wrote the letter to Chief Minister Pinarayi Vijayan and Culture Minister A.K. Balan included award winning actor Prakash Raj, eminent writers N.S. Madhavan, Sethu and Sachidanandan, actress Rima Kallingal and Geethu Mohandas.
Celebs who married more than once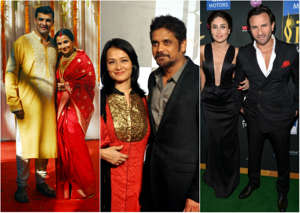 While speaking about the protest against AMMA's decision to revoke Dileep's suspension, Mohanlal said, "The question of Dileep's expulsion had even forced AMMA on the verge of a split." Dileep too refused to return to the film body until the case was resolved and he was cleared of all charges, however, the backlash for AMMA's decision continues.
Also watch: 'All men shouldn't be ashamed for acts of a few'
(Video by IBT)
More From Hindustan Times

Hindustan Times