Rana Daggubati on his break-up with Trisha: Things didn't work between us

India Today
24/12/2018
A couple of years ago, news about Rana Daggubati and Trisha's relationship made headlines. In fact, their relationship has been on and off for several years. Eventually, they decided to part ways for reasons best known to them.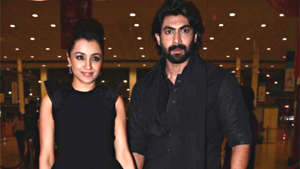 Both Trisha and Rana haven't admitted their relationship in public. However, Rana Daggubati, in a chat show hosted by Karan Johar, opened up about his equation with the 96 actress and why they decided to call it quits.
When Karan Johar asked about Rana's relationship status, the Baahubali actor stated that he was single. Karan, then, questioned him about his relationship with Trisha. Initially, Rana dodged the question by saying that she has been his friend for many years.
Also watch: Rana Daggubati on Baahubali Franchise: People live these characters in their minds
(Provided by IANS)
Download the Microsoft News app for your Android or iPhone device and get news & live updates on the go.
He then revealed, "She has been my friend for a decade. We have been friends for a long time and even dated. But, I guess, things didn't work out."
Don't miss: Shocking break-ups of famous TV couples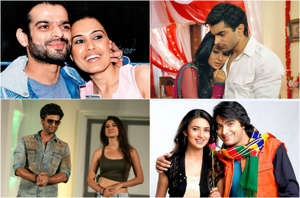 Join our WhatsApp service now to get daily news updates! Save our number and send "Subscribe" to +971503592257 to receive our news digest twice a day!
Rana shared the couch with SS Rajamouli and his co-star Prabhas on the show. During the show, Rajamouli revealed that Rana will get married before Prabhas does.
The maverick director said, "Rana is so structured. Everything has to be broken into structures and pieces for him. His whole life is like 1-10 years, 10-15 years, 15-20 years. Marriage is an aspect, a box to be ticked. That will get ticked. I don't know whether it will last (laughs)."