Salman Khan To Be In Same Jail As Asaram Bapu

NDTV
05/04/2018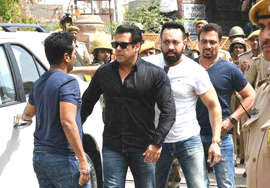 Salman Khan will walk into the Jodhpur Central Jail today after being sentenced to five years in prison for killing blackbucks in 1998.
The 52-year-old actor spent five nights in the same jail in 2006. 
The prosecution had asked the court for a tough sentence, saying he was a repeat offender.
The police say that Salman Khan will be taken straight from the court to jail and all arrangements have been made.
"He will be in Barrack no.2, where Asaram Bapu has been lodged," said a police officer.
PHOTOS: A look into Salman's controversial life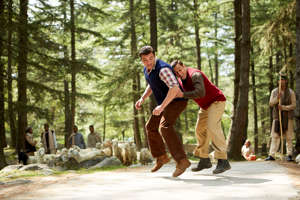 Heavy security has been organized at Barrack no 2 as another inmate in the jail, gangster Lawrence Bishnoi, has allegedly threatened him.
Asaram Bapu, a spiritual leader, has been in the jail for over five years after being accused of raping a schoolgirl in his ashram in 2013.
Salman Khan was held guilty of shooting dead two rare antelopes in forests near Jodhpur, next to a village of Bishnoi tribals who revere the animals. He was shooting a film at the time and his co-stars, Saif Ali Khan, Tabu, Neelam and Sonali Bendre were also with him. The other actors have been cleared because of lack of evidence.
The Bishnois have been fighting for action against the star for nearly 20 years.
(Video by Dailymotion)