A new study says that Daniel Craig is the least attractive Bond because of his face structure

INSIDER
02/02/2018
According to a study reported by The Daily Mail, Daniel Craig has been named the least attractive Bond actor in the film's franchise.
Dr. Julian De Silva, a plastic surgeon based in England, used the Greek Golden Ratio of Beauty Phi to rank the seven Bond movie stars from most attractive to least attractive — and Craig landed at the bottom of the list.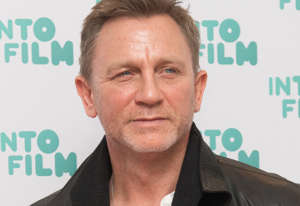 © Getty Daniel Craig The Golden Ratio of Beauty judges a person's attractiveness based on how symmetrical a person's facial structure is. 
In his latest study, Dr. De Silva reportedly analyzed the actors using facial mapping techniques and looking at their appearances during their time in the Bond films.
When Craig was tested, his face was found to be the least symmetrical compared to Sean Connery, Roger Moore, George Lazenby, Timothy Dalton, and Pierce Brosnan. 
According to De Silva, Craig fell short with a score of 84.2% because "he has very thin lips, a bulbous nose and his face is very wide."
The study results indicated that the Bond actor with the most symmetrical face is Connery, who scored 89.2% with features that are proportional and closest to the Greek ideal. Following Connery is Moore at 88.8%, Dalton at 86.5%, Brosnan at 85.3%, and Lazenby at 85.2%. 
This isn't the first time Dr. De Silva has used this technique to analyze celebrities. In 2017, he said that George Clooney has the most symmetrical face among several male celebrities. 
It's worth noting that this golden ratio is a mathematical ideal and not realistic when applied to a person's face and modern standards of attractiveness. The bottom line is that beauty is subjective and everyone has their own opinion on who their favorite Bond actor is. 
The Centre for Advanced Facial Cosmetic & Plastic Surgery and Cavendish Press didn't immediately respond to INSIDER's requests for comment.
Related slideshow: Bond Girls, then and now (via Photo Services)