Justin Bieber involved in LA car crash

Sky News
26/03/2018
Video
p
rovided by Storyful
Justin Bieber was involved in a car accident in LA when a Range Rover smashed into the back of his Mercedes-Benz.
© Other Justin Bieber was filmed after a prang on Sunset Boulevard but no injuries were reported. The 24-year-old singer was not hurt in the smash on Sunset Boulevard and was seen jogging over to the driver of the other car wearing a pink hoodie and grey shorts.
Police were called to the scene on Friday evening, but the two drivers appeared to be friendly to each other despite the collision.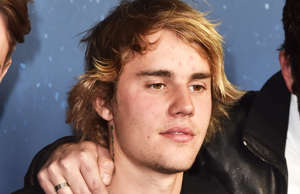 Bieber, who was alone in his car at the time, was able to drive home but the Range Rover was badly damaged and had to be towed away.