Superman at 80: The Jewish origins of the Man of Steel and the 'curse' that haunts the actors who play him

The Independent
19/04/2018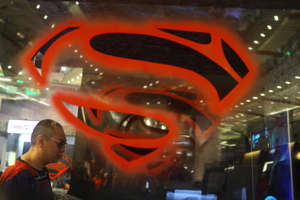 © Getty Superman This week marks the 80th anniversary of Superman's first appearance in a comic book. The Man of Steel adorned the cover of the June issue of Action Comics #1 when it first hit newsstands on 18 April 1938, lifting a car over his head, red cape billowing in the breeze as terrified pedestrians run for cover. His iconic image was already there, fully formed, and the character has barely changed in the intervening decades.
Superman was created by childhood friends Jerry Siegel and Joe Shuster, classmates at Glenville High School in Cleveland, Ohio, two avid comics fans who saw pulp publishing and syndicated newspaper stories as their ticket to glory.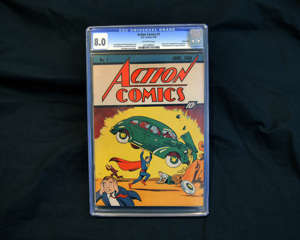 © Getty Action Comics #1 comic book of 1938 is pictured on February 23, 2010 in New York which had sold for USD 1 million, making it the first ever million dollar comic book. It was Action Comics #1 that introduced Superman to the world. There are estimated to be only about 100 copies of the comic book in existence. They developed Superman from ideas Siegel had first worked on in amateur fanzines about crimefighters with supernatural powers. After struggling to interest the daily press in their hero, Siegel and Shuster eventually sold the rights to Detective Comics (DC) in March 1938 for $130 (about $2,225 today), resigning themselves to failure. 

How wrong they were. Superman proved an immediate hit and quickly secured his own spin-off comic. A phenomenon was born.
One of the most interesting aspects of the character's genesis is that his origins lie not in Friedrich Nietzsche's conception of the ubermensch – travestied into Adolf Hitler's belief in the innate superiority of an Aryan master race – but in Jewish mythology.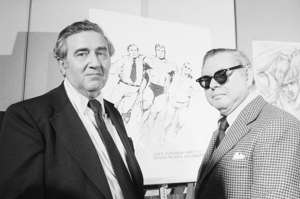 © Getty Superman creators Jerry Siegel and Joe Shuster pose in front of sketches of their creation. Both Siegel and Shuster were Jewish, the sons of recent European immigrants – as were Bob Kane and Bill Finger who created Batman the following year – and the persecution of Jews in Nazi Germany, the Soviet Union and Benito Mussolini's Italy was on the minds of these young men, powerless to intervene and dreaming of a saviour. 

"What led me into creating Superman in the early thirties?" Siegel later reflected. "Hearing and reading of the oppression and slaughter of helpless, oppressed Jews in Nazi Germany… seeing movies depicting the horrors of privation suffered by the downtrodden.
"I had the great urge to help the downtrodden masses, somehow. How could I help them when I could barely help myself? Superman was the answer."
All Jews know the story of the Golem, a man sculpted from riverbed mud by Rabbi Loew in 16th-century Prague. Loew gave his creature life using Hebrew incantations and dispatched it to defend the people from antisemitic pogroms under Rudolf II. The Man of Clay stood as a superhuman protector, summoned to deliver the innocent from evil. Superman's strength aligns him with the Golem and with the biblical Samson but he is also tied to the story of Moses.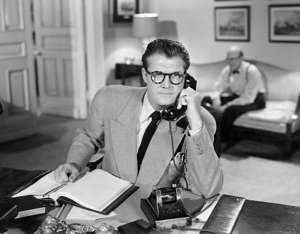 © Getty THE ADVENTURES OF SUPERMAN - (1951-1957) - George Reeves stars as 'Superman' (pictured here in secret identity of 'Clark Kent'). The infant prophet, who would grow up to part the Red Sea and lead the Israelites to freedom in the Book of Exodus, was cast down the Nile in a basket of reeds by his parents to save him from the tyranny of Egypt's Pharaoh. Superman, first known as Kal-El (the suffix meaning "God" in Hebrew), is likewise sent away from his dying home planet Krypton because his family knows he is destined to become the saviour of millions. 

After the true horrors of the Holocaust became known in 1945, Superman mourning for Krypton was likened to the survivor's guilt many felt after escaping the camps while their peers perished. The Third Reich were certainly aware of Seigel and Shuster's work and understood its importance as a symbol. Joseph Goebbels denounced Superman and SS newspaper Das Schwarze Korps ran an editorial mocking Siegel as "intellectually and physically circumcised" in 1940.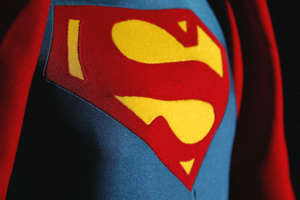 America's Jews had also been victimised at home. Siegel and Shuster's parents were among more than two million Jews to arrive in the US from Eastern Europe between the 1880s and 1920s, a spike in immigration that led to an antisemitic backlash and Ku Klux Klan rallies during the Prohibition era.
South Carolina senator Ellison DuRant Smith capitalised on this sentiment when he made his famous "Shut the Door" speech to Congress in 1924, inspiring an immigration act that would bar further emigres and effectively entrap Europe's Jews in the feverish atmosphere of emergent fascism.
In more general terms, Superman channels the experience of many Jews bidding to assimilate in gentile culture, veiling his heritage behind a new suit and Christian name, Clark Kent, but always true to his roots underneath the social camouflage. The "S" emblem burns beneath his cotton work shirt.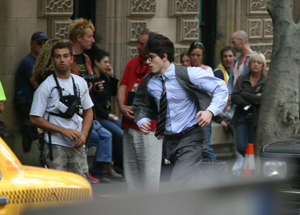 © Getty Brandon Routh as Clark Kent during Superman Returns filmimg in Sydney, 16th April 2005 at Martin Place in Sydney, NSW, Australia. He is also, of course, a nebbish fantasy at heart, unmistakably the product of the imagination of two teenage boys dreaming of impressing their own Lois Lanes with feats of valour. Siegel and Shuster are thought to have been struck by the spectacle of Zische Breitbart, a Jewish strongman act passing through Cleveland's vaudeville halls in their youth, and perhaps imagined themselves lifting weights for an adoring crowd. 

Stan Lee and Jack Kirby at Marvel, also Jewish, would continue to develop their own range of heroic outsiders in the "silver age" of comics in the 1960s.
More recently, Superman served as a recurring motif in the classic sitcom Seinfeld (1989-98), perhaps the finest Jewish comedy of all, frequently invoked to provide a ludicrous counterpoint to the characters' entirely selfish and petty motivations. One episode saw the cast encounter alternate reality versions of themselves, a nod to the Bizarro World storylines in the comic.
As series writer Peter Mehlman explains: "For his all-too-human problems, Jerry looked to someone from Krypton. In his puny narcissism, George [Costanza] sought inspiration from the paragon of selflessness."
In 2000, author Michael Chabon made the connection between Judaism and superheroics the basis for his novel The Amazing Adventures of Kavalier and Klay. Superman is not explicitly identified with Judaism in the comics and is instead raised as a corn-belt farm boy by his adopted parents, Jonathan and Martha Kent.
Siegel and Shuster did also draw on a number of other influences from further afield, notably the American folk hero John Henry, Edgar Rice Burroughs' John Carter of Mars novels, silver screen swashbucklers such as Douglas Fairbanks, German expressionist cinema and the silent comedian Harold Lloyd for Clark.
Superman has more often than not been played by gentiles, first by Kirk Alyn in two 15-part movie serials in 1948 and 1950 and then by George Reeves in Superman and the Mole-Men in 1951 and its TV spin-off Adventures of Superman between 1952 and 1958.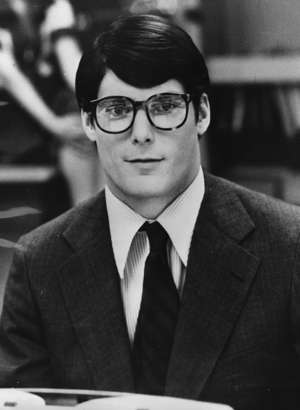 © Getty 24-year-old American actor Christopher Reeve plays the hero's mild-mannered alter ego Clark Kent, in the film 'Superman'. Reeves was a bit-part player who had appeared in minor roles in such classic films as Gone with the Wind (1939), Rancho Notorious (1952) and From Here to Eternity (1953) but secured his breakthrough in a part he came to feel imprisoned by. 

Reeves was found dead of a gunshot wound to the head in his Los Angeles home on 16 June 1959, apparently suicide but long-rumoured to have been a revenge killing carried out on behalf of MGM vice-president Eddie Mannix after learning of Reeves' affair with his wife. Allen Coulter's 2006 biopic Hollywoodland, starring Ben Affleck, explored the conspiracy theory at length.
This is the first instance of what would become known as the "Curse of Superman", an uncanny run of bad luck that struck many associated with the red cape on screen. It was not worn again – outside of one Broadway musical in 1966 – until Christopher Reeve, his predecessor's near-namesake, took up the mantle in 1978.
Richard Donner's Superman, made for a then-record budget of $55m, was co-written by The Godfather (1969) author Mario Puzo and brought together a superb supporting cast including Gene Hackman, Margot Kidder, Marlon Brando, Glenn Ford, Trevor Howard, Terence Stamp, Ned Beatty and Jackie Cooper. Its score by John Williams perfectly expressed the stirring spirit of its hero and remains one of the most famous in cinema.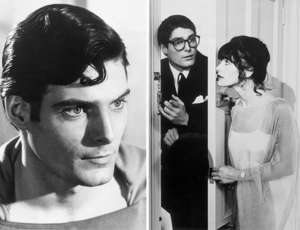 © Getty Christopher Reeve as Superman (left) and as Clark Kent (right) with Lois Lane, played by Margot Kidder, in the 1978 film Superman: The Movie. Reeve brilliantly captured the dual identities of the Man of Tomorrow, drawing on Cary Grant's screwball comedy persona from Bringing Up Baby (1938) to create a pleasingly gawky Clark, a klutz who struggles with revolving doors, the perfect contrast to his wryly amused Kryptonian floating above The Daily Planet offices in Metropolis, arms patiently folded. 

Reeve's chemistry with Kidder's Lois is terrific throughout their four films together, as is his sparring with Hackman's Lex Luthor, another thread running through the franchise. The first film covers Superman's origins, the second his battle with General Zod (Stamp) while the third features Richard Pryor and peddles technophobic anti-computer paranoia.
While Superman memorably brawls with his own evil doppelganger in Richard Lester's third entry – a brilliant external representation of man's inner conflict – the fourth is perhaps the most significant in terms of the character's development.
A passion project for Reeve, Superman IV: The Quest for Peace (1987) quotes John F Kennedy in its title and sees the hero abandon his strict anti-interventionist principles to rid earth of nuclear weapons and put an end to the Cold War. Arriving immediately after Frank Miller's The Dark Knight Returns and Alan Moore's Watchmen had redrawn superhero comics in 1986, Reeve hoped to use the character to appeal for an end to global conflict, a commendable message let down somewhat by the substandard execution and a weak villain in the shape of Mark Pillow's blow-dried Nuclear Man.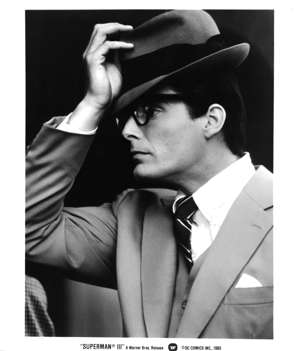 © Getty Christopher Reeve as Clark Kent in scene from the film 'Superman III', 1983. Reeve was subsequently disabled after breaking his neck in a tragic riding accident. The curse had struck again – and would be blamed for an array of personal misfortunes to hit other cast members, from Kidder's diagnosis with bipolar disorder to the death of Lee Quigley, the baby Kal-El in Donner's film, who died of solvent abuse aged just 14.

After Reeve, Superman transferred back to TV, first in The New Adventures of Superman (1993-97) with Dean Cain and Teri Hatcher and then Smallville (2001-11), starring Tom Welling. Siegel and Shuster's stories are currently being explored in two further series: Supergirl (2015-) and Krypton (2018-).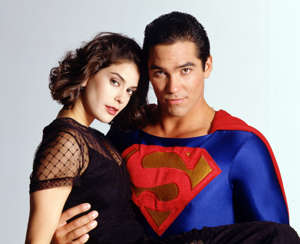 Back on the big screen, Bryan Singer attempted to reboot the Reeve run with Superman Returns (2006). Brandon Routh – who took the role after it had been passed over by Jude Law, Josh Hartnett and Paul Walker for fear of the curse – was a dead ringer for his predecessor but the film was overlong and is generally regarded as a disappointment.
The current incumbent of the red and blue, Henry Cavill, looks born for the role but has so far been poorly served by Zack Snyder's Man of Steel (2013), Batman vs Superman: Dawn of Justice (2016) and Justice League (2017), which have dwelt on the character as a Christ figure to no particular end.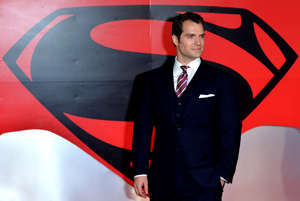 © Getty Henry Cavill attends the European Premiere of 'Batman V Superman: Dawn Of Justice' at Odeon Leicester Square on March 22, 2016 in London, England. One fascinating final film captures a Superman blockbuster that was never made. The Death of Superman Lives (2014), Jon Schnepp's fan-funded documentary, recounts the making of Tim Burton's Superman Lives in the mid-1990s before the project was aborted. 

Set to star life-long comics obsessive Nic Cage (whose own son is named Kal-El), Burton's film would have followed in the footsteps of his Batman (1989) and Batman Returns (1992), only for the director to walk away when he became exasperated by studio interference and marketing commitments. His designs for the intergalactic tyrant Brainiac were at least repurposed for the aliens of Mars Attacks! (1995).
The appeal of Superman is as resilient as the man himself. While Batman die-hards might join Luthor in dismissing him as an "overgrown boy scout", the utopian is much more than a moral archetype and really deeply conflicted, even angst-ridden. While his Gotham counterpart is driven by revenge, Superman's heart bleeds for the flock he watches over. He yearns for peace and hovers above the earth struggling to come to terms with humanity's urge to confound its potential and destroy itself. Despite his extraordinary capabilities, he is ultimately, tragically, powerless.
Like Frank Capra's Longfellow Deeds, you suspect Kal-El might truly be happier turning his back on the big city and its corruptions and returning to the rural idyll he knew in his youth, helping the Kents back on the farm in Kansas and marrying his childhood sweetheart, Lana Lang.
Greatness has been thrust upon Superman and, like Atlas, he carries the weight of the world on his shoulders, a burden too terrible to contemplate.
Pictures: Hilarious and memorable dialogues from superhero films