Romanian-Canadian singer dies at 34 after car plunged into Danube River

New York Daily News
20/12/2018
Romanian-Canadian singer Anca Pop has died after her car plunged into the Danube River. She was 34.
The artist's body was found Monday after divers spotted her car in southwestern Romania. Police have said they are investigating her death.
Watch: Television Star Dies After Being Diagnosed With A Brain Tumour
Anca Pop had garnered a loyal fanbase in Japan with her rhythmic and pop vibe. She released her debut album in 2012 with Serbian composer Goran Bregovici.
Two years later, the music video for her song "Free Love" became "a big hit online," according to her record company, Roton Music Romania.
Download the Microsoft News app for your Android or iPhone device and get news & live updates on the go.
Originally born in a small town in Romania, Anca Pop and her family fled the communist country when she was three years old in an inflatable raft.
"My mom did not know how to swim, and my parents risked everything when they decided to escape in the middle of the night over the freezing river; we could have been shot by guards at any moment," she said on her Facebook page. "Luckily that did not happen".
They eventually reached Serbia, where they lived for months before being granted political asylum in Ontario.

It was in Ontario that she soon realized her passion for arts and began singing in both school and her local church choir.
Join our WhatsApp service now to get daily news updates! Save our number and send "Subscribe" to +971503592257 to receive our news digest twice a day!
However, Anca Pop later said it wasn't until she was older that she realized she wanted to make a living out of her talents.
"Most people in my situation would probably say that they knew they wanted to do music since they were little, but to be honest, I don't recall ever telling my parents that I wanted to be a musician when I grew up," she wrote on Facebook. "The idea of being a musician came much later, when I was 18."
Her family eventually moved back to Romania when Anca Pop was a teenager, though the adjustment proved to be hard for the singer. She left home to live with her grandparents in Vancouver.
She is survived by her parents and sister.
Pictures: People we lost in 2018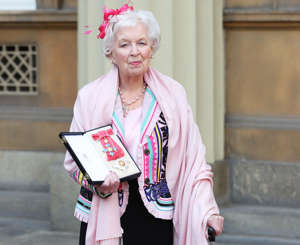 More from New York Daily News

New York Daily News