Sridevi died due to accidental drowning, says death certificate

India Today
26/02/2018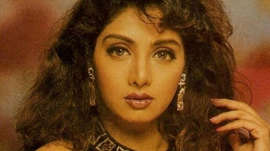 Sridevi died due to accidental drowning, the Bollywood icon's death certificate, a copy of which is with IndiaToday.in, says.
Sridevi, unarguably India's first female superstar, died late Saturday night in Dubai where she was attending a wedding.
Local media, which have been able to access Sridevi's post-mortem report as well, further reported that the actor fell into a bathtub after suffering a cardiac arrest and that authorities do not suspect a criminal motive behind her death.
Sridevi drowned in a bathtub after suffering a cardiac arrest, Khaleej Times reported while Gulf News reported that Bollywood actress Sridevi died from accidental drowning in the bathtub.
Traces of alcohol were found in her blood, Khaleej Times further reported, citing the post-mortem report.
PHOTOS: Celebrity deaths that shocked the world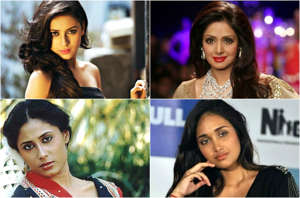 Earlier, Navdeep Suri, India's ambassador to the the United Arab Emirates (UAE), confirmed that Sridevi's post-mortem reports have been handed over to the Consulate General of India in Dubai.
Suri also said Indian officials have now begun the process of repatriating Sridevi's body to India. It remains unclear whether Sridevi's mortal remains have yet been handed over to her family. 
A special private jet, which flew out of Mumbai Sunday afternoon, is already waiting in Dubai to bring Sridevi's body back to India.
DEATH
Sridevi, 54, died late Saturday night. She reportedly had a fainting spell in a hotel room in Dubai and was rushed to the city's Rashid Hospital. Sridevi was declared brought dead at the hospital at around 11pm Saturday (12.30am Sunday, IST).
At the time of last updating this report, there was no medical opinion on the cause of her death. A special private jet flew out of Mumbai to bring back her body Sunday afternoon.
Sridevi's husband Boney Kapoor and younger daughter Khushi had returned to India on February 21, after the wedding, while the actress stayed back in Dubai. Her elder daughter Janhvi, who stayed back in India for the preparations of Dhadak, her Bollywood debut, was in Mumbai at the time of Sridevi's death.
According to a report in Khaleej Times, Boney went back to Dubai. In fact, Sridevi was getting ready for a dinner date with him when the tragedy occurred. A source close to the Kapoor family is quoted as telling the publication that Boney flew down to Dubai from Mumbai and went to Sridevi's room at the Jumeirah Emirates Towers Hotel at around 5.30pm on Saturday to surprise her.
They had a brief conversation before he asked her to have dinner with him. Sridevi went to the washroom to freshen up. After 15 minutes, Boney knocked on the door but received no response. He then forced open the door of the bathroom and was shocked to find Sridevi lying unconscious in the bathtub filled with water.
He then tried to revive her, and when he could not, he called a friend. They then informed the police at 9pm, the publication reported.
WHAT IS TAKING SO LONG?
Sources from the General Department of Forensic Medicine earlier told India Today, "Late on Sunday night, some blood samples of actress Sridevi were sent for tests."
The Indian consulate also has to cancel Sridevi's passport and the immigration department has to wrap up the administrative procedures.
The public prosecutor needs to give permission to hand over the body to Sridevi's family.
It appears that the family will be able to collect her mortal remains only by late afternoon, after which they will bring it back in a private jet to Mumbai.
According to latest reports, Sridevi's body will be ready for repatriation around 2pm Dubai time (3.30pm IST). The chartered flight is to reach Mumbai by 7pm.
Sridevi's funeral, which was supposed to take place this afternoon, is likely to be postponed.
A report in Gulf Times said that there will possibly be more delay in bringing Sridevi's body back to India. Her post-mortem report was inconclusive, said Gulf Times. A toxicology report demanded by Dubai's forensic department is yet to be submitted.
The toxicology report of tests done on Sridevi's blood and organs are expected to reveal the exact cause of her death. The body is expected to be released when the report is handed over to the Dubai Police.
If the toxicology report also turns out to be inconclusive, further investigations will be initiated, says the Gulf Times report.
According to latest reports, the Dubai Police have ruled out a second autopsy. The superstar's body is still in the morgue and is several hours away from repatriation, reports Khaleej Times.
FAREWELL, SRIDEVI
Sridevi's demise left people and film industries across the country in shock. President Ram Nath Kovind and Prime Minister Narendra Modi were among those who tweeted messages of condolence. Sridevi's death has "left millions of fans heartbroken," President Kovind tweeted, while PM Modi paid tribute to Sridevi's "diverse roles and memorable performances" and said that he was saddened by the actor's untimely demise.
Saddened by the untimely demise of noted actor Sridevi. She was a veteran of the film industry, whose long career included diverse roles and memorable performances. My thoughts are with her family and admirers in this hour of grief. May her soul rest in peace: PM @narendramodi

— PMO India (@PMOIndia) February 25, 2018