Vastu principals: Here's what to avoid for a good fortune
Vastu shastra is known as the science of architecture or an ancient Indian philosophy of architecture. It recognises the five basic forces of nature, namely the sun, wind, water, earth and space and different energies that originates from them. Find out how these forces can bring harmony to your life.
5 things to avoid in your home according to Vastu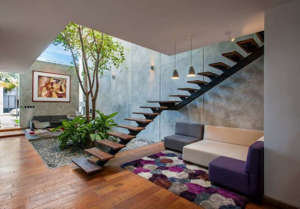 © Homify By following the principles of Vastu, energies can be balanced and adjusted to enhance peace and prosperity in homes. It is important to have a Vastu compliant home to live a blissful life. Just follow these five simple Vastu tips and enjoy a stress-free and peaceful life.
7 vastu tips for attracting money

Apart from introducing positive energy in your home, vastu can also help you with attracting money. It means that there are numerous simple vastu tips that you can use for ensuring financial prosperity. Here is a list of seven such tips that you should consider right away.
7 vastu shastra tips for your kitchen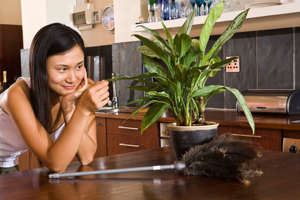 © Getty Images Kitchen is the area where all kinds of energy prevail together. Any negative impact in these energies will affect the health and well being of the family. Direction, place, colour and flow of energy play an important role in determining how vastu compliant your kitchen is. In today's ideabook we have brought for you 7 basic vastu tips for thekitchen.
Vastu tips to select the right entrance mat to welcome good fortune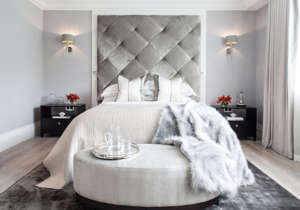 © homify / Adelina Iliev Photography Photography for Kingshall Estates / Vastu Interiors - House in Northwood, London: modern Bedroom by Adelina Iliev Photography Vastu lay a lot of emphasis on the entrance of the home since according to the Vastu shastra it holds an important place in our home. Let's find out how to select the design and material of the mat that is Vastu compliant.
Plants which can detoxicate your home according to vastu 

The principals of Vastu, when applied inside homes, will help in the general well-being of the occupants and remove any negativity which causes stress. This is a science that is applicable to plants as well and so, to make optimum use of plants that will bring harmony and prosperity in our lives, we must know which plants promote positivity in our homes.
(Video provided by Real Simple)

Job Resources from LinkedIn