Sharjah Islamic Bank achieves record net profit of Dh651 million

Khaleej Times
26/01/2023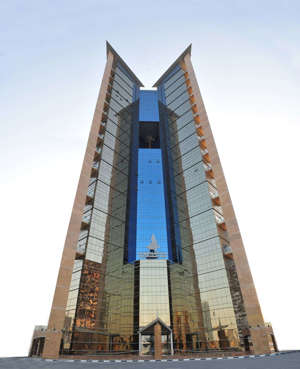 Sharjah Islamic Bank (SIB) continues to achieve sustainable growth, recorded an increase of 26.6 per cent in the net profit reaching Dh650.9 million for the year ending December 31, 2022, compared to Dh514.1 million in the same period of 2021.
The bank also reported an increase in operating profits by 17.4 per cent, reaching Dh998.3 million in 2022 as against Dh850.7 million in the previous year.
SIB adopted a more adaptive and flexible strategy to face 2022 challenges. The continuous rise in global interest rates and inflation rates in addition to fierce competition in the business environment, our strategy led to strong financial results which confirming the bank's success in efficiently and competently dealing with difficult circumstances, reflected on the bank's performance indicators.
The growth in the bank's net profit indicates a strong performance in all aspects of the bank's business. As a result, the net income from financing and investment products increased by 10.9 per cent, or Dh119.1 million, to reach Dh1.2 billion in 2022, compared to Dh1.1 billion in 2021.
While net fees, commissions and other income increased by 18.8 per cent to reach Dh395.8 million compared to Dh333.2 million in 2021.
Though general and administrative expenses increased slightly, by 5.9 per cent compared to the previous year, amounting to Dh610.8 million in 2022 and Dh576.8 million in 2021, efficiency ratio improved to 37.9 per cent compared to 40.4 per cent last year, as a result of the effective cost control policies.
Owing to the global operational challenges across the globe, SIB continues to built on provisions. The SIB reported Dh313.8 million in the net impairment provisions, which is an increase by Dh69.2 million compared to Dh244.5 million last year.
The bank also saw an increase in total assets by 7.6 per cent to reach Dh59.1 billion by December 31, 2022 compared to Dh55.0 billion in 2021.
The bank continues to maintain a strong liquidity ratio to enhance the financial position of the SIB, as it reached Dh14.1 billion, or 23.9 per cent to the total assets. Financing-to-deposits ratio reached 77.6 per cent, which reflects the strength and stabile of liquidity position of the bank.
The Sharjah Islamic Bank continues to diversify its financing portfolio in various economic sectors and follows a wise credit policy that takes into account all developments associated with the Corona pandemic and its impact on financial markets, as the total customer financings stood at Dh30.7 billion, an increase by 5.7 per cent compared to Dh29.0 billion last year.
The bank was able to attract a larger volume of customer deposits during the year of 2022, as deposits increased by 2.7 per cent or Dh1 billion, bringing the total deposits to Dh39.5 billion as against Dh38.5 billion in 2021.
Sharjah Islamic Bank has a strong capital base, as the total shareholders' equity at the end of December 2022 amounted to Dh7.6 billion, which represents 12.9 per cent of the Bank's total assets. Thus, the SIB maintains a high capital adequacy ratio in accordance with Basel III at 19.1 per cent.
The profitability of the Bank has significantly improved, whereas rate of return on average assets and average equity increased significantly, at 1.14 per cent and 8.49 per cent, respectively, compared to 0.95 per cent and 6.7 per cent at the end of the previous year.
During its meeting, the SIB's board of directors proposed a cash dividend of 10 per cent, and five per cent bonus share provided that it is put to a vote in the coming general assembly meeting.