Back-to-work traffic, accident clogs Dubai-Sharjah roads

Khaleej Times
25/08/2019
An accident and the usual back-to-work traffic clogged Dubai-Sharjah highways on Sunday morning.
More on MSN UAE:
Two-year-old Indian child drowns in Dubai pool tragedy
Motorist alert: Major road closure, traffic diversion in UAE
Phone scam warning for UAE residents
According to Google Maps, an accident was reported on Sheikh Mohammed bin Zayed Road early morning that slowed down traffic further on the road. Slow moving traffic was still observed around National Paints and in the Industrial Areas.
Heavy traffic had caused huge tailbacks on the popular E11 route - from Sharjah to Dubai - particularly in Al Nahda, leading up to Al Mulla Plaza.
Photos: Amazing cars you can spot if you are in Dubai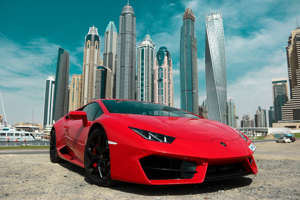 Traffic flow around Dubai was smooth at the time of filing this report.