Deaths of two people at caravan park 'suspicious'

9News.com.au
6/12/2018
Two people have died in suspicious circumstances after they were found with significant injuries at a Queensland caravan park.
Police were called to the Calliope Caravan Park, south of Gladstone, at about 5pm after a 63-year-old man was found outside his caravan with head injuries.
He was transported to Gladstone Hospital, but was later pronounced dead.
The body of a 60-year-old woman was found inside another caravan at the Stowe Road complex with significant injuries.
Police have since set up a command post and crime scene at the caravan park, and also a homicide investigation centre at Gladstone Police Station, as they attempt to determine the circumstances that led to the pair's deaths.
Detective Inspector Darrin Shadlow said police believe the man and woman were known to each other and their deaths are being treated as suspicious.
"Police and emergency services were called after a resident of the caravan park located the deceased man with a significant head trauma," he said in a statement.
"Our investigations to date indicate that the incidents may have occurred sometime between 3.30 and 4.40pm yesterday.
"We are appealing for anyone who may have noticed or heard something or seen anyone suspicious, or something out of the ordinary, to contact us."
Anyone with information about this incident should contact Policelink on 131 444 or Crime Stoppers on 1800 333 000.
More from 9News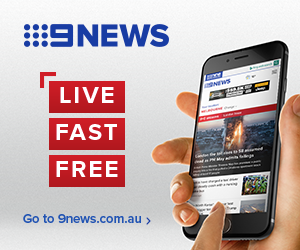 9News.com.au