Pilot killed in helicopter crash was laying power cables

9News.com.au
20/03/2019
A 45-year-old pilot has died after the helicopter he was in crashed near Woomera, in South Australia's far north.
The Civil Aviation Safety Authority says the Queensland man was laying power cables not far from Oz Minerals' Carrapateena copper-gold mine, when it crashed, around 10.30 this morning.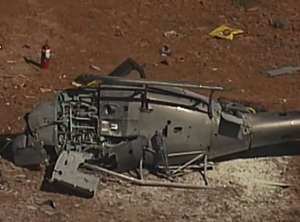 © Nine News
© 9news The helicopter which crashed today, killing its 45-year-old pilot.
The man was working for ElectraNet, which confirmed the fatality in a statement a short time ago.
"ElectraNet is deeply saddened to confirm that a fatality has occurred this morning in an incident involving one of our contractors working on a project in the upper north of the state," the statement said.
© 9news The pilot was laying power cables near a mine in Woomera when the chopper crashed.
© 9news The tragedy happened in a remote part of South Australia's far north.
"Our thoughts are with the pilot's family and colleagues at this time."
https://twitter.com/EdwardGodfrey9/status/1108217236022419456?ref_src=twsrc%5Etfw
"ElectraNet is cooperating with all relevant authorities investigating this incident. Major crash investigators from South Australia Police are currently on their way to the remote crash-site, 475 kilometres north of Adelaide.
© Nine
© Supplied A Eurocopter 350 similar to the model of helicopter which crashed.
Oz Minerals, which operates the nearby mine, has told Nine News it's working to support Electranet staff.
The helicopter is believed to be a Eurocopter 350 model.
The Australian Transport Safety Bureau is investigating the incident.
More from 9News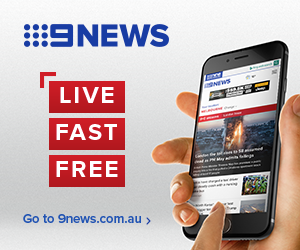 9News.com.au