Donald Trump Blames Video Games For Violence

Esquire (UK)
6/03/2018
Video provided by France 24
Donald Trump will sit down with leaders of the video games industry on Thursday to discuss gun violence.

The meeting comes in the wake of the Florida school shootings on 14 Feb, which Trump later linked to video games in a White House meeting on school safety.
"We have to do something about maybe what they're seeing and how they're seeing it," Trump said. "I'm hearing more and more people say the level of violence on video games is really shaping young people's thoughts."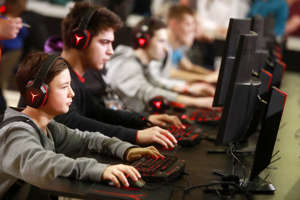 The president's comments were seemingly made apropos of nothing. Authorities around the case haven't yet made any connection between the deadly shooting and video games.
For their part, a spokesman for the Entertainment Software Association, which represents major game developers, has denied any link between their products and real world attacks.
"Video games are enjoyed around the world and numerous authorities and reputable scientific studies have found no connection between games and real-life violence," the association told Variety.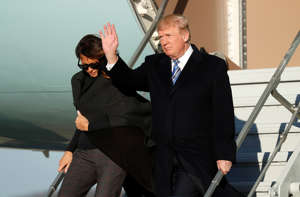 "Like all Americans, we are deeply concerned about the level of gun violence in the United States. Video games are plainly not the issue: entertainment is distributed and consumed globally, but the U.S. has an exponentially higher level of gun violence than any other nation."
The debate around video game violence has been raging for decades, and in 2011 the Supreme Court struck down a California law that tried to restrict minors' access to video games. Much like with gun ownership, it's an emotionally charged First Amendment issue.
© Catalyst Images President Donald Trump speaks during a meeting with Israeli Prime Minister Benjamin Netanyahu in the Oval Office of the White House, Monday, March 5, 2018, in Washington. (AP Photo/Evan Vucci) Trump's comments could be seen as a way to distract people from the fierce gun debate that is currently raging across America, or even his shambling failure to convince the Senate to craft significant gun legislation at last week's televised meeting.