Why is Mixed Martial Arts so popular?

Photos
19/03/2016
Mixed Martial Arts, or MMA, is fast growing in popularity among fight enthusiasts. With the huge fan base garnered by Ultimate Fighting Championship (with over 3.4 million followers on Twitter), MMA is making its mark as a full-contact combat sport. Here are a few reasons behind MMA's rapid growth in acceptance across the world. 
Regulations and classifications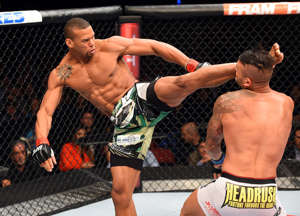 © Josh Hedges/Zuffa LLC/Zuffa LLC via Getty Images/Getty Images What separates MMA from other underground combat sports is the strict set of regulations and classification enforced by league officials. The fighters are divided into eight weight classes and certain regulations are put up to ensure fairness, which is the major reason behind MMA taking a leap from the underground circuits to mainstream sports. (Pictured) Brazil's Thiago Santos (L) lands a kick to the head of Canada's Steve Bosse during their middleweight fight at the UFC Fight Night event in Los Angeles, California, U.S., on June 27, 2015. 
Ultimate Fighting Championship (UFC)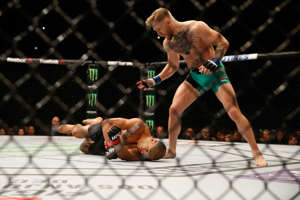 © Christian Petersen/Zuffa LLC/Zuffa LLC via Getty Images/Getty Images Since November 1993, UFC has helped put MMA on the global sports map. UFC holds regular pay-per-view (PPV) fights every week, which are broadcast on various global sports channels. Most UFC fighters, including Chris Weidman, Conor McGregor, Ronda Rousey and Miesha Tate, enjoy a celebrity status among fans — several of them appearing in popular TV shows and movies. (Pictured) Ireland's Conor McGregor (R) knocks out Brazil's José Aldo during their UFC featherweight championship bout at MGM Grand Garden Arena in Las Vegas, Nevada, U.S., on Dec. 12, 2015. 
Social media following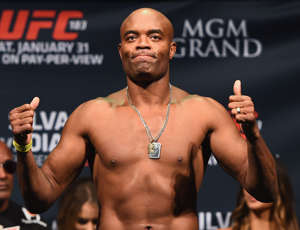 © Josh Hedges/Zuffa LLC/Zuffa LLC via Getty Images/Getty Images By cleverly leveraging the booming social media scene, most popular MMA fighters command a huge online fan base. Posting regular updates and interacting with fans on platforms like Twitter, Facebook and Instagram have brought them closer to the outside world. Brazil's Anderson Silva (pictured) has more than 7.5 million followers on Twitter, followed by Ronda Rousey (USA) with more than 2.2 million followers and Conor McGregor (Ireland) with more than 1.3 million followers. 
Diversity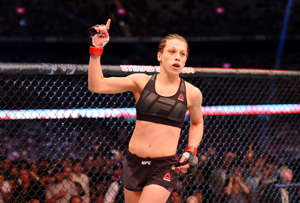 © Josh Hedges/Zuffa LLC/Zuffa LLC via Getty Images/Getty Images Just like any other global sport, MMA is not restricted to any single country or gender. In the UFC alone, there are fighters from Poland (Piotr Hallmann), South Korea (Yui Chul Nam), The Netherlands (Alistair Overeem), and Brazil (Gabriel Gonzaga), among others. Women MMA fighters like Miesha Tate (pictured) and Ronda Rousey from the U.S., Joanna Jedrzejczyk from Poland, and Cristina Stanciu from Romania are constantly proving their toughness alongside other female fighters.
Movies on MMA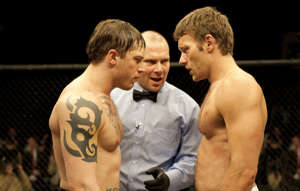 © Everett/Rex Shutterstock/Rex Features/Rex Images MMA has begun to become the central theme of a number of mainstream Hollywood films, further promoting the sport globally. "Never Back Down" (2008), "Warrior" (2011), "The Philly Kid" (2012), and "Here Comes The Boom" (2012) are a few examples. (Pictured) Tom Hardy (L) and Joel Edgerton (R) in "Warrior."

MMA fighters in movies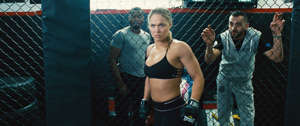 © Everett/REX Shutterstock/Rex Images From Ronda Rousey in "Furious 7" (2015) and "Entourage" (2015) (pictured) to Gina Carano in "Haywire" (2011) and "Deadpool" (2016), many MMA fighters have appeared in popular movies, adding to their celebrity value among fans.
Heavy promotions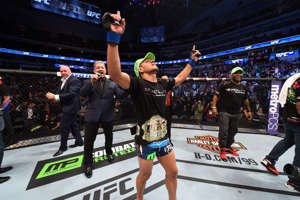 © Josh Hedges/Zuffa LLC/Zuffa LLC via Getty Images/Getty Images MMA-promoting organizations like UFC, Bellator, Invicta FC and ONE Championship have been marketing the bouts heavily to popularize the sport worldwide — relying on strategies like multi-channel marketing campaigns to PPV fights. 
Fantasy MMA league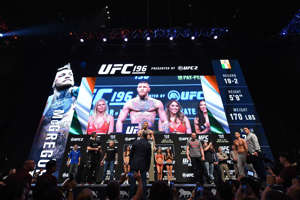 © Josh Hedges/Zuffa LLC/Zuffa LLC via Getty Images/Getty Images Much like boxing, betting on MMA fights is fast becoming a thriving business. There are a number of fantasy MMA sites, like Bovada, 5Dimes, and SportsBet, which facilitate the online betting process. While it is not illegal in the U.S., it is not regulated by a central body either. 
Sponsorship deals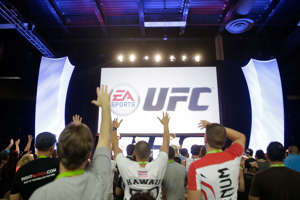 © Zuffa LLC/Zuffa LLC via Getty Images/Getty Images A large array of leading global brands, like EA Sports, Harley Davidson, Toyo Tires, Monster Energy and Budweiser, have been endorsing MMA bouts and fighters — thus bringing in a regular cash flow and associated publicity.