Bol 'sham': 'Blunder of epic proportions' revealed

Wide World of Sports
29/03/2023
The lawyer for Peter Bol has drawn from the findings of two independent laboratories to drop a bombshell, declaring neither the A sample nor B sample contained any synthetic EPO.
Bol's US-based lawyer, Paul Greene, delivered a letter to Sport Integrity Australia (SIA) last week insisting the governing body was "completely wrong" about the Australian 800-metre runner and demanding its investigation must "publicly end".
The two independent tests — one was carried out by a doctor at the University of British Columbia and the other by four experts in Norway — sensationally indicate that Bol's A sample and B sample should both have been deemed negative, meaning no ban, ongoing investigation, mental anguish nor tainting of his reputation.
EXCLUSIVE: Bol locks in comeback race from drug test drama
EXCLUSIVE: 'Shortcut' suspicions raised amid Bol drug saga
EXCLUSIVE: Bol drug test comeback query blown up
https://omny.fm/shows/ben-fordham-full-show/its-brutal-peter-bol-speaks-after-being-cleared-of/embed
Greene said in his letter to SIA that the independent tests showed "an incorrect determination" by the Australian Sports Drug Test Laboratory (ASDTL) was caused by "inexperience and incompetence".
Speaking on Nine's Today show on Wednesday morning, Greene said the ASDTL investigators "just couldn't ... get it right" and "had no idea what they were doing".
"And the worst part of it now is, one, it was announced, first of all, which (it) never should have been. I begged them not to announce it," Greene added.
"Two, now they just ... obviously are wrong.
"They are refusing to drop the sham investigation. They have no evidence at all at this point as to any wrongdoing. People cannot be convicted under the World Anti-Doping Code system, or any system, on shadows and whispers; they have to have evidence. There is none."
Bol was provisionally suspended when he returned a positive A sample for EPO on January 14, the result of an out-of-competition urine test taken on October 11.
But the Australian men's 800-metre record-holder was cleared to resume racing, and training with his team, when his B sample did not match the A sample.
Despite being cleared to return, SIA released a statement saying Bol was still being investigated, which Athletics Australia supported in its own statement. SIA's reasoning was Bol's B sample had produced an atypical finding, which is neither positive nor negative.
Erythropoietin, more commonly known as EPO, is produced by the kidneys, but a synthetic form is a blood-boosting substance used by some endurance athletes wishing to gain an unfair competitive advantage.
The expert opinions from the University of British Columbia and professors in Norway "conclude that the naturally occurring EPO present in Mr Bol's October 11, 2022 sample was mistaken for synthetic EPO because of fatal errors in the testing process", Greene said in his letter to SIA.
"The lab failed to understand that Mr Bol's symmetric band indicated the presence of uEPO (natural EPO) only and not a mixed band that contained both natural EPO and synthetic EPO," Greene added.
"The lab incorrectly overlooked the very strong uEPO (natural EPO) intensity in Bol's sample which indicate there was no rEPO (synthetic EPO) use."
Greene added that "this was not even a close call".
"Instead, this was a blunder of epic proportions," he said.
"The results as presented for both the A sample and B sample showed negative results for rEPO."
Greene called for SIA to own up to its failure and publicly declare Bol innocent.
"It's 100 per cent negative, there was nothing on his phone, there is nothing on his computer, there's absolutely zero evidence," Greene said.
"They just need to say, 'We have no evidence, we messed this up, this was a mistake'.
"'We're sorry' — say you're sorry. And contrition — it is a very important thing as human beings. We all need to come forward and admit we're wrong.
"Athletes all (the) time are told they have to come forward, and admit they have to come forward, and admit they did something wrong. Well, here we have the other side of the system. They need to come forward and do the same."
Bol spoke with his typical calmness in his Today show cross.
"Yeah, I feel really good," said the 29-year-old.
"But at the same time I don't think it is something we were surprised about. We always know my innocence and it kind of vindicates everything we said all along. It was just a matter of time.
"The fact is I don't think this should happen at all to start with."
Bol said the fact SIA claimed its investigation was ongoing was "completely unfair".
"This month I'm supposed to be at an interview with Sport Integrity (Australia) and I haven't heard and the month is about to get over," Bol added.
Wide World of Sports contacted SIA for comment on Wednesday.
Wide World of Sports revealed in the first week of March that Bol would run his comeback race at the adidas Atlanta City Games on May 6, contesting the men's 600 metres.
The two-time Olympian will then travel to Europe in search of qualifying times for the world championships, to be held in Budapest in August, and 2024 Paris Olympics.
Bol opted against competing at the Australian track-and-field championships in Brisbane, which will run from Thursday until Sunday.
For a daily dose of the best of the breaking news and exclusive content from Wide World of Sports, subscribe to our newsletter by clicking here! 
More from Wide World of Sports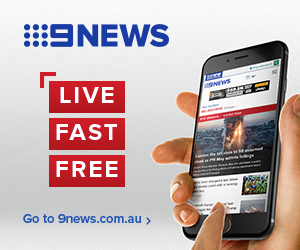 Wide World of Sports