Jessica Jones and The Punisher cancelled – what went wrong for Netflix and Marvel?

The Independent
2019-02-19
So that's that. Marvel's The Punisher and Jessica Jones have been axed by Netflix. Jon Bernthal's gun-slinging vigilante Frank Castle will never brawl on the streets of New York again, while Krysten Ritter's alcoholic superhero will return for one last season later this year. And they're just the latest Marvel casualties: Daredevil, Luke Cage, Iron Fist and The Defenders have already been cancelled, thus bringing the curtain down on all of Netflix's Marvel shows.
What went wrong? The answer is surely twofold, a matter of both competition between streaming services, and of poor creative decision making.
Disney produce the Marvel shows, and their alliance with Netflix, which began promisingly only four years ago, has produced some serious hits, Daredevil and Jessica Jones chief among them. But Netflix and Disney – who produce the Marvel shows – have now fallen out, reportedly over the latter launching a rival streaming service later this year. Disney+ will feature its own exclusive Marvel creations, so perhaps it's no surprise that Netflix wants to drop a franchise that will become strongly associated with a competitor.
But the Netflix and Marvel marriage had hit a rocky patch in more recent years anyway, with several shows getting mauled by critics or fans due to dodgy casting choices, poor political timing, and underwhelming characters and storylines.
First, there was Daredevil in 2015. Borrowing liberally from the noirish sensibilities of Christopher Nolan's The Dark Knight, the series set a solid template for the first batch of Marvel's Netflix series to come: 13 blood-soaked episodes following a brooding superhero's battle against a complex, multilayered villain.
The superhero, in this instance, was Charlie Cox's eponymous blind superhero (Ben Affleck's version in the 2003 film now a long-forgotten fever dream). And the villain? Vincent D'Onofrio's Kingpin. Arguably the scariest Marvel villain, he was relentless in his ambition to rule New York City with the love of his life, Vanessa, by his side. That it also felt so believable made it all the more chilling. Their thrilling battle for the city finally gave Marvel fans the Batman-Joker-style rivalry they had long pined for.
The reviews were exceptional: The Independent called Daredevil "essential viewing, even if you're not a Marvel fan". That last point was important. Away from the Marvel films and other TV shows (Agents of Shield and Agent Carter), the series thrived, bringing on board even those Netflix subscribers avidly against the usual superhero fare. And it only strengthened the streaming service's reputation for quality original programming – a reputation that was slowly building thanks to distinctly non-superhero fare such as House of Cards, Orange is the New Black, Unbreakable Kimmy Schmidt and BoJack Horseman.
Later that year came Jessica Jones, Marvel's second female-centred franchise (following ABC's Agent Carter). Krysten Ritter – at the time still best known for her brief but important role in Breaking Bad – proved the perfect choice to play the tough alcoholic hero, balancing the character's struggles with PTSD and desire for justice to great effect. Importantly, she, too, had an excellent villain to battle: playing against type, David Tennant was a revelation as the nefarious madman Kilgrave.
Again, the critics positively fell over themselves in their praise, the only caveat being a slight loss of momentum towards the end of the series. Daredevil's return the following year, when it introduced the character of The Punisher, was met with similar adoration.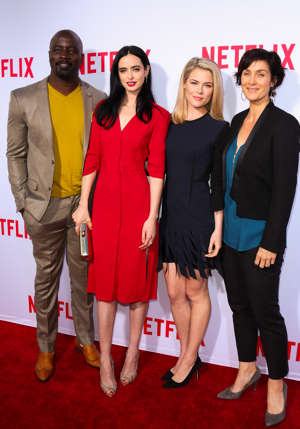 This winning streak continued with Luke Cage. Mike Colter's Power Man, the first black superhero lead in the Marvel Cinematic Universe (beating Black Panther by two years), arrived amidst real-world political upheaval. Could there have been a timelier moment to release a series about a bullet-proof black man, considering the growing strength of Black Lives Matter in 2016? It was another important stepping stone for the Marvel shows, but one that was almost undone by what came next: Iron Fist.
Much vitriol was directed at Marvel for having the temerity to cast Finn Jones as the super-powered American who travels to Asia and learns a magical form of martial arts. Although Iron Fist was white in the comics, fans were quick to point out that the source material was dated and featured stereotypes not appropriate today. An Asian-American, they argued vociferously, would have made far more sense. Still, Marvel proceeded with Jones as their leading man.
Unfortunately, it wasn't just the casting that failed Iron Fist: it was also the reviews. By the time the series was released in 2017, being a "Netflix original" was no longer shorthand for quality. For every GLOW, American Vandal and Mindhunter, there was a Gypsy, Girlboss and Friends from College. Iron Fist was a drag, and fell into the latter category. According to aggregate website Rotten Tomatoes, just 19 per cent of the reviews for season one were positive – the lowest at that point for a Marvel adaptation.
When The Defenders came out in 2017, bringing together all the previous Netflix superheroes for an Avengers-style team up, the flaws in Marvel's Netflix series were painfully exposed. The villainous group of ninjas named The Hand – introduced in Daredevil and continued by Iron Fist – were unimaginative and thoroughly one dimensional. How they managed to entice Sigourney Weaver to play their leader remains a mystery.
The main issue, though, was the spectacle. As Vulture noted, the series traded in "the character details and finely wrought, urban pulp atmosphere that made earlier entries in this franchise feel special" in exchange for action-packed set pieces. The snappy sidekicks beloved by fans – Karen, Foggy, Misty, Trish, Colleen – were relegated to cameos. Luke Cage and Jessica Jones may have been criticised for dragging things out to 13 episodes, but The Defenders managed to bore viewers in just seven.
Netflix released their third Marvel TV series of 2017 – The Punisher – soon after. What was meant to be a surprise release, dropping on Netflix without any warning, turned into a disaster after a school shooting in Las Vegas. When the series was accused of glorifying gun violence, Netflix decided to delay the release.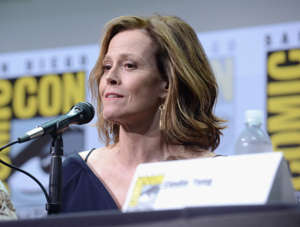 With the spandex wearing thin, the first cancellation, Iron Fist, came as no surprise: the series floundered from the start and any slimming down of the Marvel universe seemed a relatively good thing. But then the dominoes fell, with Luke Cage coming next; odd given that the show had previously tapped into the zeitgeist in such an impactful way.
But it was the cancellation of Daredevil – long the flag bearer and still one of the most-watched shows on Netflix – that was the final nail in the coffin. It proved that these cancellations were about more than just a few bad reviews or foolish choices: Netflix are clearly done here, and show no desire to keep churning out Marvel's productions.
So, goodbye Daredevil and Jessica Jones. Farewell Luke Cage, Iron Fist and The Punisher. Despite the fact they were hobbled by overlong seasons and the occasional mandatory reference to The Avengers, the initial decision to deliver a darker counterpoint to the gleefully formulaic films was bold, daring and entertaining. And for that, these series will be missed.
Gallery: Marvel's 'Avengers: Endgame': What we know so far (Photos)