The Simpsons Just Confirmed One Its Most Popular Fan Theories

Time
2018-08-31
(Provided by Time)
After nearly 26 years of speculation over whether Michael Jackson made a cameo in The Simpsons, creator Matt Groening has confirmed that the King of Pop did in fact voice a character.
During an appearance on The Weekly on Wednesday- what would've been Jackson's 60th birthday — Groening validated a long-running fan theory that it really was Jackson who voiced the balding patient that Homer meets in a psychiatric ward in the 1991 episode "Stark Raving Dad."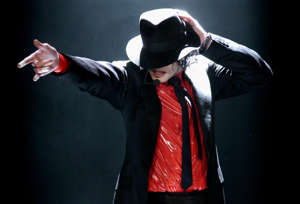 © Getty Michael Jackson performs on stage at the taping of the American Bandstand's 50th 'A Celebration!', to air on ABC TV on May 3, 2002. "You don't have to put it in quotes," Groening told host Charlie Pickering. "We really did have him."

The rumours circled every school playground in the 90s - was M.J. on #TheSimpsons? @Briggs ask the man himself, Matt Groening. #TheWeekly pic.twitter.com/8SSxqhKY7i

— The Weekly (@theweeklytv) August 29, 2018
However, Jackson wasn't the one who serenaded Lisa for her birthday.
Also watch: 'Simpsons' creator Matt Groening brings new show 'Disenchantment' to Netflix (Provided by Reuters)
"He didn't want credit for, or there was some kind of deal with his record company or whatever, so when it came time to sing the songs, he had a sound-alike singer," Groening explained. "He stood there and watched the guy, who was so nervous who had to sound like Michael Jackson, and then he giggled."
Also see: The 30 best animated shows since The Simpsons (Provided by Vanity Fair)