I Never Thought I Needed This Under-$10 Kitchen Tool—Until I Got One

Food52
2018-08-10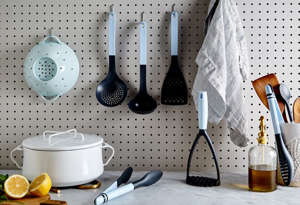 For all my maximalist tendencies—exaggerations, an abundance of trinkets, bright red shoes—I'm rather reserved in the kitchen. I tend to run a pretty tight ship. I clean as I go and prefer to keep all my utensils to a minimum. I have one large knife for chopping, a serrated knife for rougher stuff, and a then a tiny one for paring. I use just one cutting board and between my Dutch oven and a nonstick skillet, I'm covered.
When it comes to superfluous kitchen appliances, I shirk away faster than a wet hand touching an electric outlet. I don't want to see that. But recently, my parents sent me a Microplane zester in a care package. (Because, yes, I have the type of parents who fill packages with tins of olive oil and spare kitchen tools.)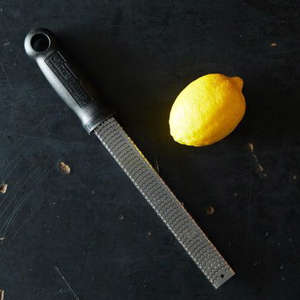 A Trick for Zesting Citrus
by Kenzi Wilbur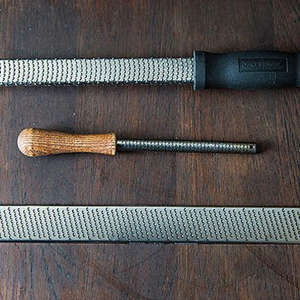 The Sharpest Tools
by Brette Warshaw
I turned it over in my hands, feeling the long coarse surface. Honestly, it looked cool, but did I need it? Was it worth a spot in my kitchen? I shrugged my shoulders. It was here and I wasn't going to throw it out. I figured I might as well put it to use.
I started with its most conventional use: shaving off the waxy outer layer of punchy citrus. The arrival of the Microplane in my life coincided with my foray into amateur baking, which coincided with my need for copious amounts of lemon zest—what a coup! Plus, once I discovered this old Food52 trick (using the back of the grater as a teeny storage compartment), all bets were off. I was zesting for my life! I found myself reaching for my Microplane more often….
Then I started using it for cheese. That's when everything went to the next level. The Microplane takes a serious and solid hunk of parmesan and renders it light, fluffy, airy. Perfect for tossing by the palmful over heaps of sauce-soaked spaghetti. I felt like Edward Scissorhands producing from a block of ice flurries of snowflakes. Every piece of hard craggy cheese that now enters my kitchen becomes almost immediately acquainted with my Microplane. They're fast friends.
Since then, I've been seeking out other ways max out my zester. So I reached out to my trusty colleagues. Obviously, they had nothing but good ideas (they're very smart!). Some suggested grating chocolate over desserts. Others recommended the Microplane for turning both cloves of garlic and knobs of ginger into pastes (bye bye, garlic press!).
Of course, baking maven Alice Medrich had nothing but good things to say about a dusting of freshly grated cinnamon on a dessert and how a Microplane is the best tool for such a task. And then Luz Ramirez, our marketing manager, dropped this nifty trick on us just this week: After you zest the lemon, slice it in half and squeeze it over the microplane—sort of like a sieve!—to catch those seeds. Check it out in action here (fast forward to 2:40).
The Microplane, it seems, is more of a jack-of-all-trades tool than I could've anticipated. Mine clocks in just under $10 and comes without a handle, but if you favor a sturdier grip, there are always more formidable options, like this one for a few bucks more. For now, however, mine does the job—and then some. I think I'll just have to keep it around.
RELATED VIDEO: How to Zest Citrus (via Cooking Light)