Stay in the know with the best of MSN Canada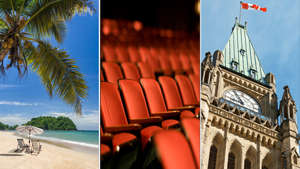 Get the latest on travel, entertainment, lifestyle, news, and more with our MSN Canada newsletter delivered right to your inbox every Monday morning. You will also receive a special themed newsletter on the first of each month. 
To sign up, click here or on the link above and follow sign in and sign up process. 
Please note that you will need a Microsoft account to receive our newsletter. You can create a Microsoft account by clicking on the link above. If you already have a Microsoft account, you can simply sign in and sign up for the newsletter by clicking on the link above. 
By providing your email address you agree to receive future communications about MSN Canada. You can unsubscribe at any time.