Teen charged in connection with Moose Lake shooting: Manitoba RCMP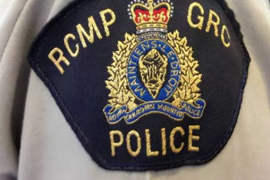 A teenager has been charged after a man was shot in Moose Lake, Man.
Moose Lake RCMP were called to reports shots had been fired in the community around 5:10 a.m. Saturday.
Officers found a 38-year-old man who had been shot on  Stagg Crescent.
He was rushed to the nursing station before being sent out of Moose Lake for further treatment, police said in a release Monday.
Video: Boy, 5, rescued from burning Moose Lake home in weekend blaze
Police say the victim's injuries are serious but not life-threatening.
A 17-year-old male from Moose Lake was arrested later in the day Saturday.
The teen is facing a number of charges including aggravated assault and discharging a firearm with intent.
Moose Lake is roughly 340 km northwest of Winnipeg.